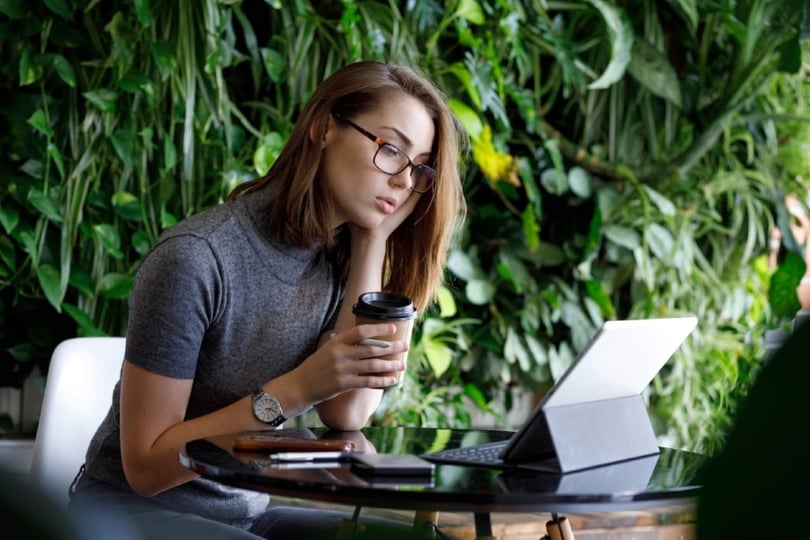 If we could design a perfectly sustainable world, what would it look like?
Whether we picture personal sustainability efforts like recycling and water conservation, businesses that manage to thrive with minimal effect on the environment, or cityscapes that simply have more greenery than concrete, there's no doubt about it – the world is going green.
As calls for sustainability become more urgent, so too does the demand for highly-educated architects, landscape designers and urban planners to turn this vision into a reality.
Sustainable design isn't just a worthy environmental cause – it represents the cutting edge of Ohio's labor force needs. Architectural related services currently top the list of highest in-demand jobs in Ohio, and it shows no signs of slowing down – the industry is projected to grow by 16.9 percent over the next ten years.
Graduates of Kent State's sustainable design programs will be armed with the technical skills to solve the complex issues that impact their communities, the creative skills to help maximize – rather than disrupt – pre-existing social, economic and ecological conditions, and most importantly, the leadership skills to work with communities to create meaningful change in the lives of those that we serve.
See why sustainable design professionals are choosing Kent State, and see how it could be the difference in getting your career in architecture to the next level.
Architectural and Environmental Design
Since architecture requires multi-disciplinary collaboration, it's only fitting that a detailed study of sustainability celebrates the cross-section of modern architectural design and the pre-existing nature in each community. Through the incorporation of these concepts, we're able to see the true range of opportunities that a career in architectural and environmental design can provide.
While landscape architecture and urban design focus on the impact of outdoor spaces to the surrounding area, architecture focuses primarily on the built environment, making this the ideal path to a career in sustainability from engineering or community development.
The MS in Architecture and Environmental Design will give graduates the opportunity to build a foundation in architecture theory, develop valuable leadership skills to effectively address the socio-economic needs of Ohioans, and incorporate both in-class research and in-person case studies into a final graduate thesis. Specializations include Sustainable Design, Historic Preservation, and Design Theories.
The MSAED is ideal for students seeking a full-time graduate experience, as the degree requirement is centered around an immersive year-long residency program on the Kent campus.
Landscape Architecture
If you're passionate about horticulture and ecological health, you may know that landscape management plays a significant role in promoting regional sustainability. Landscape Architects plan spaces for optimal ecological health from before the first seed has been planted until the completion of the site.
A full-time MS in Landscape Architecture will turn your passion for sustainability and ecological health into a technical and creative toolkit with which to promote environmental landscape development in your own community.
MLA I focuses on the broader impact sustainable landscapes can have on ecological, economic and social conditions surrounding the neighborhood park, college campus or cityscape that's being proposed. MLA II builds off of the foundational teaching of LA, utilizing real-world research and design concepts to solve varying case studies, through the lens of the student's chosen specialty.
Of the three professions, Landscape Architecture is said to have the best work-life balance, as the typical work day is evenly divided between in-office time and on-site meetings. Increased time outdoors, even in a professional context, promotes reduced stress and improved mood. It's no surprise that LA is on the rise as well -- it's projected to grow by 5 percent by 2024.
Urban Design
Much like the Architectural and Environmental Design and Landscape Architecture programs, Urban Design prioritizes sustainability. But it also requires the creativity and problem-solving skills to see change before it happens – whether that's due to the region-specific challenges presented by rapid urbanization or broader factors such as the effects of climate change.
A Master of Urban Design from Kent State University will provide its graduates with the necessary skills needed to make an immediate impact in their communities, using research, design principles and civic engagement to alleviate the current concerns of city officials and local residents, and accommodate for the future socio-economic needs of the region.
Despite a challenging work-life balance, urban planning is not only a versatile and rewarding career – it's in high-demand. The industry is projected to grow by 6 percent in the next 6 years, which means there's no time like the present to turn your interest in sustainability into a lucrative career.
These are just three examples of the types of graduate programs that are preparing the environmental designers and leaders of tomorrow. If you have a passion for design and you're eager to make the world a better place, educate yourself now so that you have the skills and resources you need when your community calls on you to help create change.
Are you interested in learning more about how a master's in sustainable design could launch your dream career? Download our complete resource: The Ultimate Career Guide for Innovative Design.