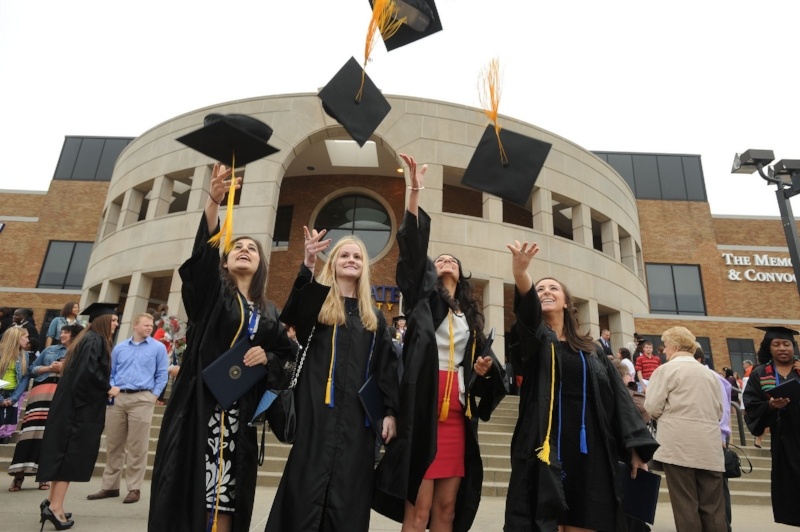 Are you passionate about the field of exercise science/physiology?
Are you fascinated about the ways in which the body works?
Are you interested in how you can educate others on the body's capabilities?
If so, pursuing an advanced degree in Exercise Physiology from Kent State University might be a strategic academic choice for you! Keep reading for some first-hand info from a professor teaching Exercise Physiology at Kent State University.
What courses do you teach at KSU and how long have you been teaching here?
I have been teaching at KSU since August 2008. I have taught both undergraduate (Physiology of Exercise, Internship, Internship Seminar, Exercise Leadership and Anatomy and Physiology I) and graduate courses (Muscle Function, Physiology of Aging, Cardiovascular Function and Neurobiology of Movement and Exercise).
I received my undergraduate degree in Biomedical Science (Anatomy and Neurobiology) from Marshall University in Huntington, WV in 2000.
Did you always want to work/study in this field, or did you have other plans?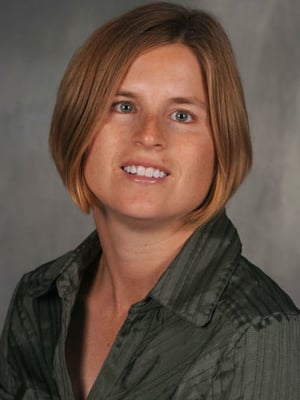 After receiving my undergraduate degree in biology, I studied to be a Marine Biologist. However, after completing my master's degree I decided to change my focus to neurobiology. I started working in my current field (neurobiology of movment and exercise) in 2006 as a postdoc at Cleveland Clinic. I used exercise as a therapy to promote neuroplasticity in individuals with Parkinson's disease. As an athlete myself, I was intrigued by the ability of the brain and the nervous system to change with exercise. This is when I decided to focus on my current field.
What initially interested you in teaching on a graduate level in your field? What brought you to KSU?
I love research, teaching others about research, and writing papers/grants. In the graduate programs and courses, we focus on critical thinking, research, and writing scientific papers.
The stellar graduate program and the quality of the research going on in the Exercise Physiology program at KSU brought me to the department. The graduate program is one of the premier programs in the region, so that drew my attention as well.
What are the common career trajectories for graduates from your program? What are job prospects like?
Many of our students go to Doctor of Physical Therapy programs or advanced Occupational Therapy programs. These fields are predicted to grow at a very high rate over the next 10 years (28%, Bureau of Labor Statistics). A large number of our students work in the fitness fields including personal training, strength and conditioning, and corporate wellness. The Bureau of Labor Statistics predicts that the fitness job market will grow by 10% between 2016-2026.
Most of our doctoral level graduate students become faculty members at universities or colleges. For the past several years, we have had a 100% placement of students who want to work at the college level.
What do you most think is most unique or valuable about your graduate program at KSU?
We have excellent opportunities to participate in high-level research projects during student's graduate programs. Our faculty are well-respected and highly productive in publishing and grant writing. This experience gives our students a unique opportunity to learn from well-known scholars/researchers.
Can you articulate the types of skills and knowledge that graduates from your program can expect to have?
Our students will have extensive training in the physiology of exercise, exercise prescription, and assessment. In addition, they will have extensive hands-on training in the laboratory and working with people. All of our upper division and graduate courses have labs associated with them that teach students to use current technology in the field of exercise science and to learn how to use that equipment.
What achievement, project, or experience are you most proud of from your years of research and teaching at KSU?
I received a two-year NIH grant to fund my research in 2014. This grant yielded a patent and we are moving forward to design a SMART exercise bike for individuals with Parkinson's disease.
Why do you think your field is an important and valuable field to study?
Parkinson's disease is a progressive neurological disorder that affects 1.5 million Americans. It is important to study treatments and therapies that can improve the symptoms of the disease or potentially slow progression.
Are there any emerging trends or developments in your field that you find exciting?
The use of technology to develop adaptive treatments and to design precise exercise or movement based treatments for a variety of neurological diseases or injuries is an emerging trend in my field.
Understanding Kent State University's Exercise Physiology Program
The Master of Science degree in Exercise Physiology at Kent State prepares graduates for a wide variety of career options, including exercise prescription and research, as well as future doctoral study. Representative faculty research includes the areas of body composition, metabolism/nutritional requirements, environment, clinical exercise physiology and the psychophysiology of aging as it is influenced by physical activity and fitness. Athletic training faculty also support the degree path with their areas of expertise in clinical and educational research in the field of athletic training.
Graduates of KSU's Master's in Exercise Physiology will be prepared to:
Pass one of the American College of Sports Medicine's (ACSM) exams: Certified Exercise Physiologist or Certified Personal Trainer.

Demonstrate understanding of the physiology of human movement across the lifespan.

Demonstrate detailed knowledge of the anatomy and physiology of the human and health and disease.

Demonstrate knowledge of the pathophysiology of disease, risk factors and special exercise populations, according to the American College of Sports Medicine.
If you have additional questions about Kent State's graduate programs, we invite you to request more information today!
Ready to learn more about our programs at Kent State University? We invite you to request more information, download our guide, or apply today!