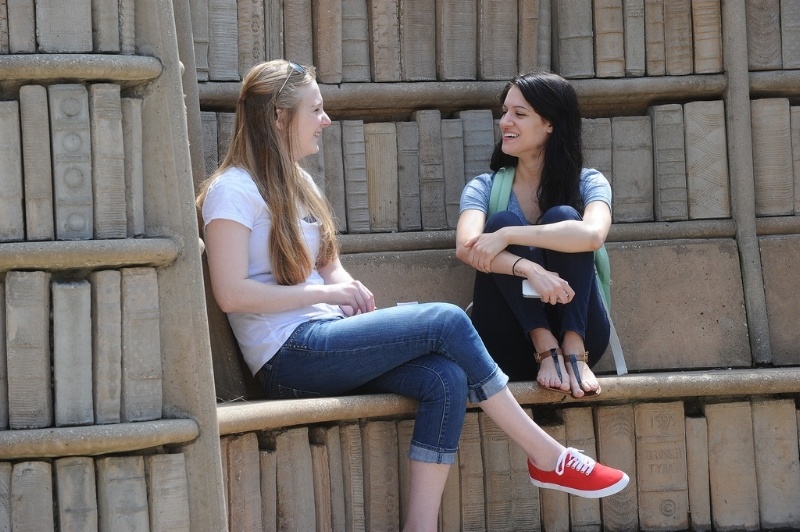 In light of our world's increasingly connected global market and as communities all over the world continue to become more intertwined with the rise of technology, the need for professionals proficient in translation studies increases. In order to bridge this gap between cultures, translators step in to perform a variety of roles within the scope of interpreting spoken and written communications from one language to another.
The marketplace feels the void of competent translators in many languages, including Arabic, French, German, Japanese, Russian, and Spanish. With the job market for translators and interpreters on the rise — the Bureau of Labor Statistics reports 18 percent increase in jobs between 2016-2026 — this projection recommends the profession to those seeking job security.
But what does landing a job as a translator really look like? Here's a list of five careers that require a master of arts in translation!
1. Medical Translator
Individuals with a passion for the medical field would enjoy a career as a medical translator. Translating pharmaceutical labels to the correct terminology would be an example of how interpreting one language to another is crucial in the medical field.
Additionally, a medical translator might help with physicians manuals, clinical protocol, and patient reports. This area of translation plays an important role in augmenting the work of health care professionals by aiding them with accurately translated information.
2. Special Agent
If you would enjoy using your language and translation skills to defend justice, a career as a special agent would fulfill that desire. The Federal Bureau of Investigation (FBI) starts all language analysts out as contractors and then moves them into permanent agent roles depending on qualifications.
Intelligence officers keep their country safe from external threats. Being versed in translation allows the agent to interpret threats to national security, locally and abroad.
3. Technical Translator
If you have an affinity for both the technical sciences and linguistics, pursuing a career in technical translating could speak to your interests. This job would include taking manuals or instructions and putting them into the language of the native speakers where the tech products will be sold.
The difficult aspect of this job is this: Often, texts must be translated from highly technical language to comprehensible text for the average consumer. A technical translator must therefore grasp technical jargon in order to make the manuals accessible in whatever language necessary.
4. Financial Translator
With a background in business, obtaining an M.A. in Translation would place you in the forefront of influencing an industry's financial decisions based on the international market. In fact, Kent State University (KSU) has introduced this dual degree: a Master of Arts in Translation (M.A.) and a Master of Business Administration (MBA) in order to marry these two very practical professions.
A typical day for a financial translator might include translating documents such as annual reports and business plans, so a nuanced understanding of business topics would be essential. Beyond the other roles described, a financial translator must be proficient in some aspects of accounting and keep up with the ever-evolving business jargon.
5. Freelance Translator
From translating subtitles to facilitating meetings between two foreign parties, a freelance translator fills the broadest gap of language needs within the marketplace. This career path would allow you to work in a variety of different environments.
While the tradeoff for autonomy and flexibility might be attractive, a self-starter would dominate in this role due to the necessity to market and sell your own skills. If you wouldn't feel comfortable being your own boss, there are agencies available to facilitate freelance opportunities, such as the American Education and Translation Services (AET).
You can obtain an M.A. in Translation at Kent State University and pursue one of these careers!
Here at Kent State University, we're here to help you combine your love for language and your desire for a purpose-driven career!
With an M.A. in Translation from Kent State University, a technical translator differentiates themselves within the job market by obtaining a master's degree.
We invite you to engage with Kent State and learn more from our Institute for Applied Linguistics today!
Ready to learn more about our programs at Kent State University? We invite you to request more information, download our guide, or apply today!