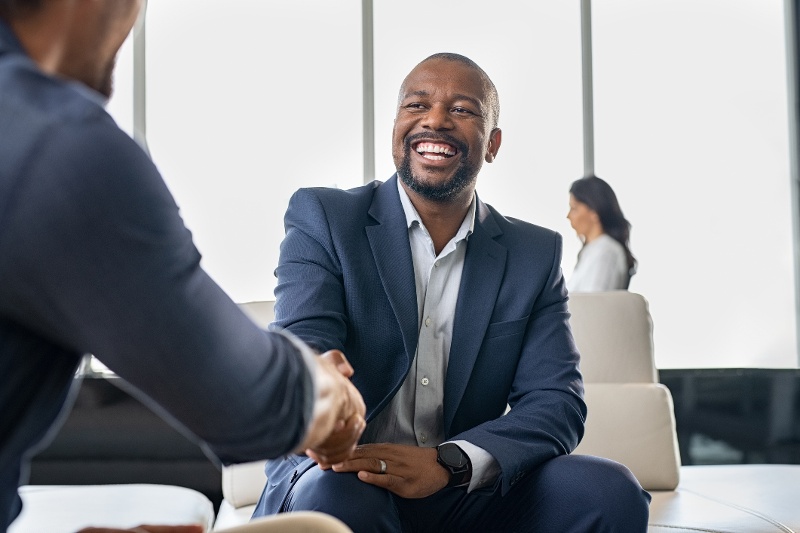 Do you want to find a job that better aligns with your interests?
Are you looking to move up in a different part of your company?
Is there a new industry you want to break into?
If you answered "yes" to any of the above questions, then it might be time for you to considering going back to school for a master's degree and take the first step in making a career change.

Changing careers is completely normal and sometimes even necessary as your passions and skills grow and change. You may be worried by the idea of changing paths mid-career, but it is certainly worth the effort to be in a career that you are passionate about.
Changing Careers with a Graduate Degree
To make it seem less daunting, here are some tips for changing careers with a master's degree:
—Challenge your "why" when it comes to considering grad school
Everybody has different reasons for wanting to invest in a graduate degree, but it is important that you reflect on and identify why you are choosing to go back to school for a graduate degree.
Are you stuck at the same level and can't get a promotion? Are you a mom who needs more flexibility? Keep an eye on your "why" — this motivation will be the force that pushes you when you're experiencing the inevitable challenges of graduate school.
—Commit yourself to lifelong learning
Going back to school demonstrates to employers that you've invested in yourself and have the current, relevant knowledge that is needed to succeed in your industry. It also shows them your ability to rise above a challenge and create an opportunity for personal and professional success.
That said, going back to school for a master's degree requires passion, drive and a dedication to lifelong learning.
—Consider which master's degree will help you advance your career
Maybe you've been working in marketing for a few years, but you really want to switch to a career in data science — you'll need to consider which technology- or data-related graduate degree will equip you with the skills needed to secure a career in that niche field.
On the other hand, maybe your background is in education, but you're looking to increase your competitive edge and command a higher salary. In this situation, you should consider getting a master's degree in education that will increase your skills, prepare you to ask for a salary increase and empower you to make a difference in the school system.
—Come up with a sustainable plan for financing graduate school
It's no secret that graduate school is a big investment. However, about 9 in 10 graduate students believe that getting a graduate degree is an important investment in themselves and their future.
Professional growth and a higher salary remain the primary reasons that drive people back to school. In order to cut the costs of graduate school, you'll need to do your homework and come up with a solid plan for how you'll fund your graduate degree.
—Evaluate when you should go back to school for a master's degree
You may be wondering: when is the best time to go to grad school?
Let's talk about what the data says: the national unemployment rate peaked at 14.7 percent in April 2020. While that rate has dropped in recent months, the future of the economy remains uncertain — especially for recent graduates.

Nevertheless, going to graduate school during a recession can be a smart move if it will allow you to increase your salary and progress more quickly, but making a decision of this magnitude requires careful consideration.
At Kent State, We Can Help You Change Careers
At Kent State University, we transform lives and communities through the power of discovery, learning and creative expression in an inclusive environment. To learn more about how we fuel our everyday mission, we encourage you to visit our website!
As you consider choosing Kent State for graduate school, we invite you to request more information or apply today!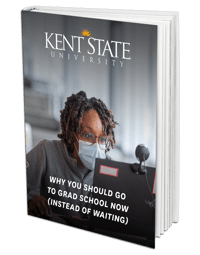 Explore our digital resource:
Why You Should Go to Grad School NOW (Instead of Waiting)!