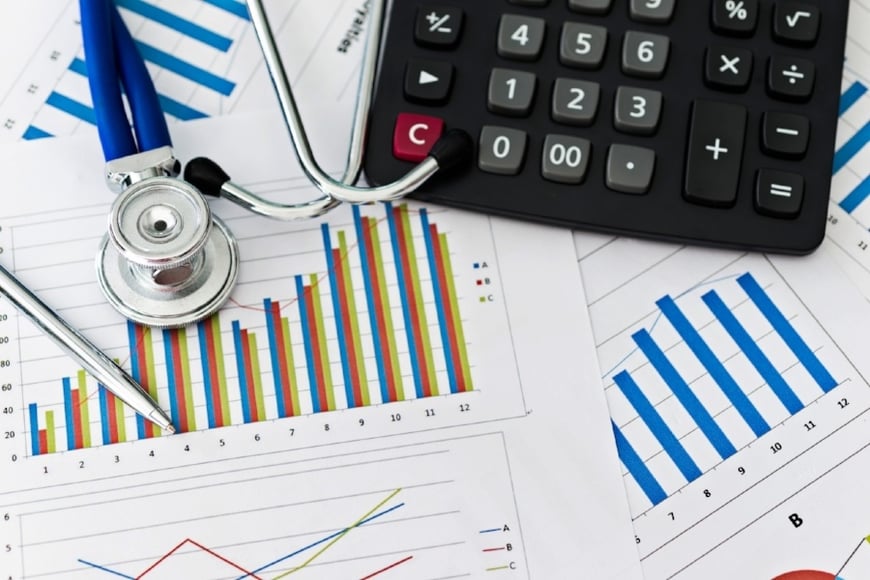 The times they are a-changin' for health care. Ballooning costs, shifting political and regulatory environments, consumer needs, and advances in technology are all driving major evolution in this complex industry.
And with major evolution comes major opportunity for a special group of architects and designers: the growing field of health care design.
Health care design is responsible for the built environments of the health care industry: emergency rooms, urgent care centers, doctors' offices, hospitals, rehabilitation centers, and much more.
Environments for Health Architecture (E4H), an architecture firm which specializes specifically in health care facilities design, recently announced seven predictions for future trends in the field. These top design trends in health care for 2018, address the "pressures of rapidly evolving regulations and payment models," and the dynamic nature of the field.
Redesigned Emergency Rooms
E4H believes that many Emergency Departments will be redesigned to better accommodate cognitively impaired patients and those with mental health issues. This change reflects the national opioid-abuse problem, and the increased awareness of the importance of mental health. Reconfigurations of Emergency Departments would help by separating patients who pose a risk to themselves and others from the general Emergency Department population, while ensuring all patients are treated with compassion and dignity.
Increased Use of Virtual Reality Technology
Virtual Reality technology is expected to increasingly benefit both health care clients and architects in the near future. This technology is expected to be used to help give architects immediate feedback on the design of small or complex spaces such as operating rooms. The technology would allow health care professionals to see the design in real time and provide feedback for the architect or designer, before proceeding with the project.
The Rise of Microhospitals
Microhospitals, which are currently operational in 19 states across the US, are expected to become more popular in 2018. A microhospital provides everything that is available at a large, traditional hospital, but in a smaller package. This model offers greater accessibility and convenience for residents and is a cost-effective market growth strategy for providers. These mini-hospitals are roughly half to a quarter of the size of larger hospitals (15,000 to 50,000 square feet), and provide 24/7 care for between five and 15 inpatients. These facilities are designed for short-term use.
More Telehealth Services
Telehealth services will also continue to grow, as their convenience, ease of use, and efficiency is recognized. Virtual health care will be made possible through the use of sophisticated patient monitors with robust communications platforms, which will allow patients to consult seamlessly with physicians and care team professionals in the privacy of their own homes. Health care facilities designers will need to invision how to incorporate telehealth into the facilities they are designing. Lighting, privacy, and the design of consultation rooms are all ways designers can address the growing field of virtual health care.
Hospital Redesign and Renovation
Another trend that is predicted to grow exponentially in 2018, is the renovation of hospitals to make them more consumer-friendly and hospitable. As outpatient services continue to be removed from larger hospitals, these spaces will be converted into temporary hotel or dormitory-style housing for patients who require additional monitoring or care after procedures. E4H recently worked with a New York hospital to convert a 27-unit physician and nurse dormitory into temporary housing for immunocompromised patients. Hospital administrators worked with designers and architects to create a space for patients who had undergone Bone Marrow Transplants and completed their inpatient procedures, but were not yet ready to go home. This 'in-between' population is best served through a facility that feels more like a hotel than hospital. Health care facility designers used a more welcoming, homey interior design, private suite-style rooms, and specialized air and water filtration systems to protect immune-suppressed patients.
Decentralized Approach to Health Services
Over the next several years, two final and related trends will begin to emerge. The first will be to move patients from inpatient to outpatient care, keeping only the most ill and vulnerable populations in inpatient acute care facilities. Secondly, we will see outpatient services begin to relocate to more convenient commercial locations. As the delivery of health care continues to improve, an increasing number of same-day services and procedures may be performed outside hospitals, in community locations chosen for ease of access and improved customer convenience. Microhospitals, outpatient imaging, and other ambulatory services will continue to pop up in established retail locations.
The need for smart, innovative, and forward thinking health care facilities designers will continue to increase as greater numbers of aging populations continue to need care. Additionally, advances in technology will make it necessary to retrofit and, in many cases, convert underutilized facilities. The growing trends of smaller scale, more personalized and convenient health care, will call on designers to reimagine traditional spaces, and create new ones to meet the needs of society.
If these trends, this growing field of health care design, or the needs of the people the facilities serve sound interesting and exciting to you—we invite you to download our comprehensive resource to learn more about this career path: The Ultimate Career Guide for Innovative Design.