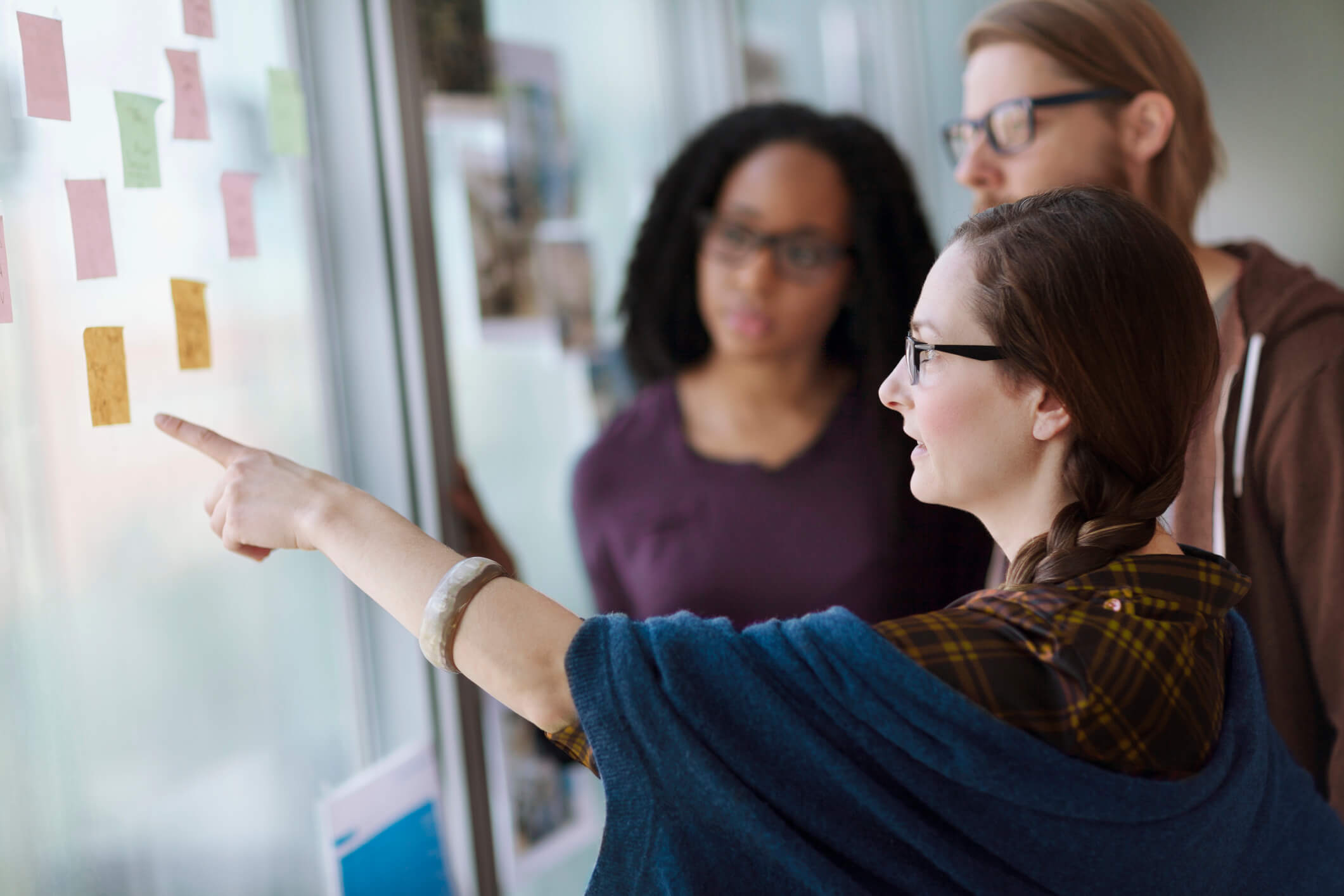 Despite the constant technological evolutions in the field of User Experience, there is one principle that always remains true: powerful design is rooted in an understanding of human users and how they interact with the world. While the field of UX design is often understood as an area of computer science and design, the truth is that the core fundamentals of UX are based on psychology and human behavior. Just as technology advances and human behavior continues to evolve, UX design adapts to meet these new challenges and demands. UX moves quickly and intentionally — so how are designers expected to keep up with such a fast pace and continue to make positive impact? It's important to stay motivated and remember five key fundamentals.
1. Practice Empathy and Think Like the User

You will never design a successful product or service unless you train yourself to think like the user. Never. And saying, "think like the user" is not as easy as it sounds. Often times, users don't even know their pain points and desires until they have been brought to their attention — that's why it is important to practice empathy… but how?
Talk to people.

When interviewing someone, try to ask a mixture of practical-based questions and heart-based questions, but also allow room for free-flowing conversation and listen intentionally for how and why things are said.
Watch people.

This sounds weird and uncomfortable, but it doesn't have to be. Sit casually in public places — like a park, mall, or a coffee shop — and just observe how people interact with objects, services, and other people.
Shadow your target persona. If you have a specific goal you are trying to accomplish, then ask someone in the field if you can shadow them for the day. For example, if you want to design a new software for the healthcare industry, then email a doctor and ask if you can examine his or her daily tasks and routine. Be observant and watch for natural opportunities to be innovative, but don't be afraid to ask questions!

2. Study Design Thinking
"Design thinking is a human-centered approach to innovation that draws from the designer's toolkit to integrate the needs of people, the possibilities of technology, and the requirements for business success." —Tim Brown, President and CEO of IDEO
Empathy is the first step to design thinking — a creative strategy that designers use throughout their process of innovation. Before moving to the next phase of the design process, the designer must know their user. And throughout every phase of the design process, the designer takes their product or service back to the user. The user is the center of everything — hence, "user experience."
After the user's problem has been defined and analyzed, design thinking goes through several cycles of ideation, prototyping, and testing before the final phase of implementation.

3. Embrace the Interdisciplinary Nature of Design
Because successful UX design is about the user — and human beings are complex creatures — designers need to be able to draw on insights from biology, behavioral psychology, philosophy, and literature to understand what motivates humans and what draws them into an experience. It's also crucial for designers to be able to look at UX experiences that have worked really well in the past and extrapolate from there what these successful campaigns had in common.
Design is such an interdisciplinary network that it is nearly impossible to create a cohesive solution without considering different perspectives. Embrace the possibilities.

4. Stay Creative by Staying Inspired
It's easy to get swept away in daily mundane tasks, but creatives are constantly exposing themselves to new experiences. It doesn't have to be extreme; in fact, it can be as simple shadowing a colleague at work and seeing how different people, or personas, interact differently.
Throughout this process of exposure, various factors could start to become overwhelming, but the reality is that design is chaotic, unknown, and sometimes impossible to crack until we embrace the crazy and just go with it.
Pro Tip — To allow your insights from different fields of knowledge to coexist visually, try creating a working wall. A working wall is a constructive and therapeutic method for designers to put all their research, insights, and ideas on one giant canvas as they begin to connect the dots. It is also a collaborative place for colleagues to come in, see your thoughts, and maybe even add a few of their own.

5. Be Curious and Don't Be Afraid to Fail
Things change everyday: people change, technology changes, circumstances change — literally everything changes. And nothing is ever perfect. So. How does a UX designer prepare for a changing digital landscape? Stay curious. Never be afraid to ask questions of the world and of yourself, and never be afraid to fail. Try things. Prototype quickly. Hand your product or service over to your target audience and see if it works — and if it doesn't, try again. The quicker you fail, the quicker you succeed. Embrace it.
If you're interested in learning more about the field of UX Design, we invite you to download our newest career resource — The Ultimate Career Guide for Aspiring UX Designers.