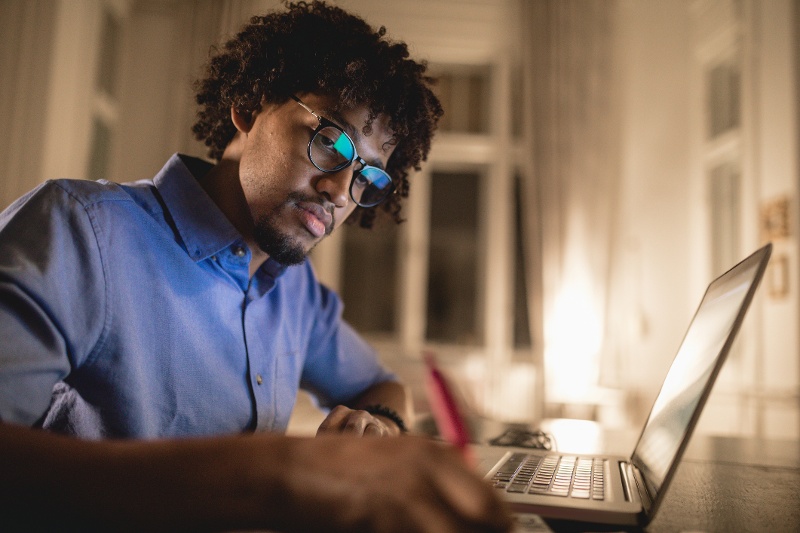 What are admissions professionals really looking for in an applicant?
Grades are important, of course, but they are not the only factor that admissions professionals consider when reviewing your grad school application. Admissions professionals want to make sure that you're a good fit for their academic institution.
In short, graduate admissions professionals are looking for candidates who:
Exhibit critical-thinking skills


Display unique personal characteristics


Embrace innovative thinking


Articulate clearly defined goals


Reflect the values of the institution
So, how can you, and a graduate school applicant, exemplify these qualities? One way you can showcase these skills and characteristics is by writing a personal statement (or goal statement for grad school)!
What is a Personal Statement for Grad School?
Most graduate schools require applicants to submit a personal statement — sometimes called a statement of purpose or goal statement. This one-to-two page narrative is a way for you to demonstrate your potential to succeed in graduate school and explore why you are a good fit for the program.
Admissions professionals receive dozens (if not hundreds) of goal statements during the admissions cycle. Your goal statement is your chance to showcase who you are as an individual and what you have to offer the university.
The requirements for the goal statement may vary by program, so it's critical that you check out the unique instructions either within the application or on the program website.
Tips for Writing a Goal Statement for Grad School
(that Admissions Professionals Want to Read):
Make sure to answer the prompt if one is given, but if there is no prompt, it appropriate to include the following:
Academic achievements


Professional experience


Research interests


Resilience, dedication and motivation
Writing a personal statement for grad school is also a great opportunity to discuss and explain any areas of concern from your prior academic record, so feel free to include whatever may be helpful to admissions professionals to explain why you may have a less-than-stellar undergraduate record.
Pro Tip: Research faculty from your program of interest to get familiar with their interests, specialties and research areas. If you have similar interests, you should include that information in your goal statement — and make the case for why you'd be a great addition to the program.
Writing a Personal Statement for Grad School — for Kent State in Particular:
Applying to graduate school is not for the faint of heart, and admissions professionals know that you are putting yourself out there in hopes of transforming your future with a graduate degree.
In all of your application materials — but especially in your personal statement for grad school — be true to yourself and present yourself as the curious, compassionate and driven professional you know you are.
Your grad school application should reflect the kind of person and the kind of professional you are. If you are strategic about what you include in your application — you'll effectively communicate that you're the kind of student who will make a fantastic addition to your institution of interest.
If you're ready to apply to graduate school at Kent State University, we encourage you to start your online application today!
Are you preparing for graduate school?
Check out our one-stop-shop to applying to grad school: Everything You Need to Know About Crafting a Remarkable Graduate School Application!