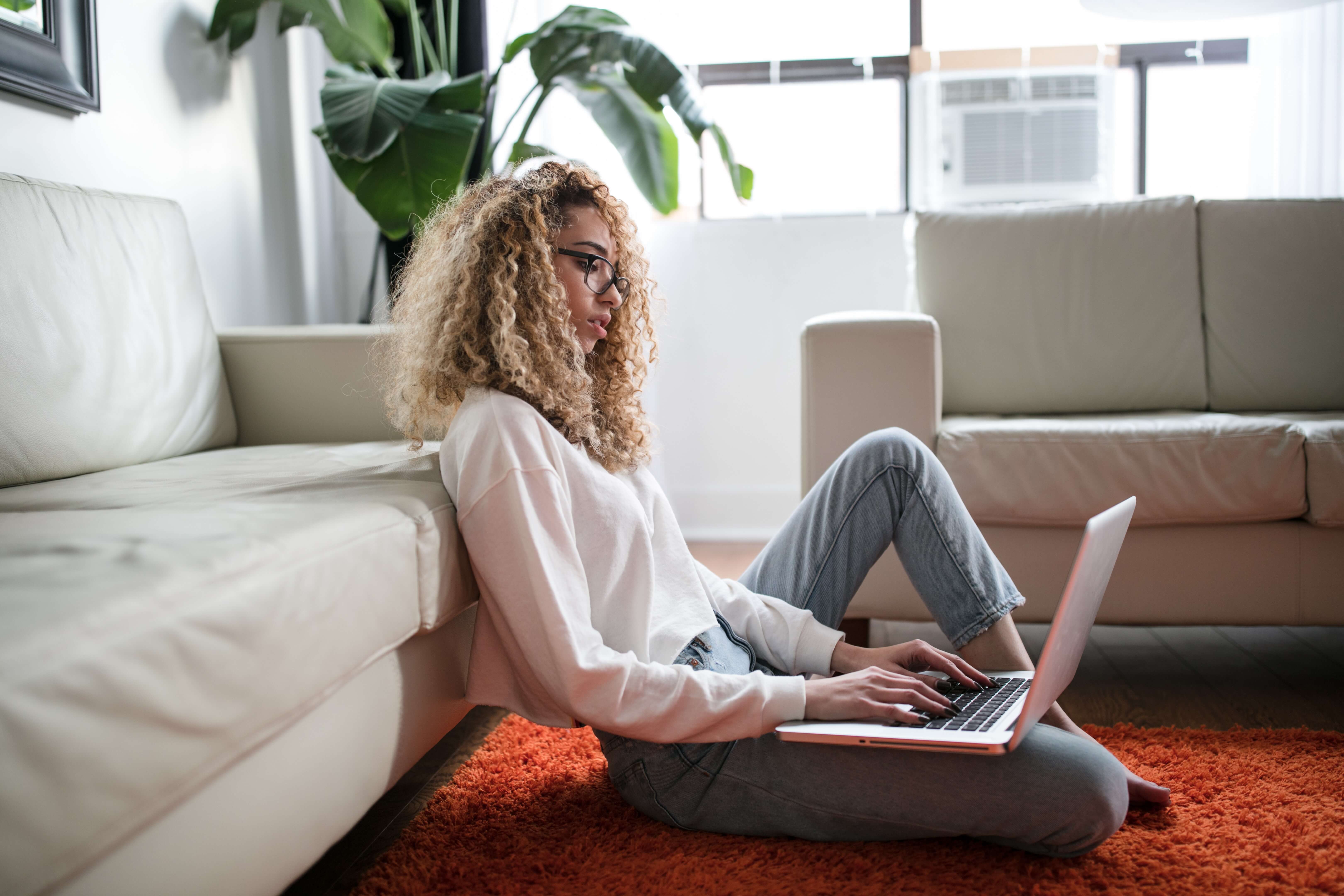 The current social changes due to the COVID-19 outbreak have forced most of our daily lives to take place in our homes and online, including work and school. During this time of social distancing, you might be wondering how you'll keep up with your degree plan. And if you're a graduate student working as a TA, you may be worried about keeping your classes on track. With the suspension of face-to-face classes and the transition to remote learning, there's a lot of new territory for students and teachers to navigate. However, thanks to technology we have more ways than ever to stay connected with one another.
At Kent State University, we are dedicated to ensuring your educational success through online programs. Kent State already offers several flexible degree programs and we've seen rapid growth in our online master's programs in recent years. Through our experience with flexible, online learning, we have developed resources, tips and strategies to help you navigate the transition to learning from home — and we're excited to share them with you during this time.
Strategies for Remote Learning
Many students may be used to online classes, but for a large portion of the student body, full-time remote learning is a new experience. While the location and arrangement of your classes may look a little different now, rest assured that your typical coursework will continue and your professors will remain available to answer your questions –perhaps even more so than before! Classes will be conducted via synchronous or asynchronous discussions, meaning you may have class in real time or you may be able to participate at your own convenience.
To make the most of remote learning, here are some helpful tips for success:
1. Set up your workstation
It's helpful to have a designated spot for studying and tuning into class. Set aside a place where you won't be easily distracted and create a workspace where you feel focused and ready to learn. Keep your laptop, books, chargers and anything else you need close by. As much as possible, avoid doing other things in this space (like having meals or watching TV) so when you sit down to learn, you're all in.
2. Maintain your daily routine (or establish a new one)
Wake up at the same time every day, eat breakfast, have a cup of coffee, exercise, get dressed for the day and do whatever else your morning routine usually includes. Having a routine can help you feel more grounded in day-to-day life. Remote learning often provides the opportunity to be more flexible with your time, but it's important to stick to (or develop new) routines to help keep your mind on track.
3. Schedule your study time
Beyond your daily routine, it can be helpful to schedule out your time intentionally. When we're spending almost all our time at home with very few places to go, it becomes easy for one activity, or an entire day, to blend into the next without much separation. To get the most out of each day, be intentional about scheduling time to study and time to set aside the books and relax.
4. Try to get some fresh air every day
Studies have shown that getting outside for just 20 minutes a day can boost your mood, improve your memory and enhance your ability to focus. Prioritize time outside, even if it's just a walk around the block.
5. Act like you are still going to class
Treat your classes the same as if you were still attending in person. Get dressed, arrive on time, come prepared, participate in discussions and show courtesy and respect to your professors and classmates.
6. Participate in class discussions
Being away from classmates and learning remotely can feel isolating at times. To combat the feelings of loneliness and disconnectedness, try to participate as much as you can during online sessions and communicate frequently with your professor, TA and classmates. It's important for you to take initiative here and reach out if you need help or someone to talk to.
7. Find ways to connect with friends and classmates outside of class and lectures
Don't let social distancing turn into social isolation. Schedule a weekly video study group and invite your classmates to join you. Plan a video happy hour to socialize with your friends from home. Invite friends, classmates or coworkers to join you for a 15-minute virtual coffee break or Zoom your mom and have lunch with her. Whatever you choose, maintaining personal connections is essential to your academic success as well as your mental health.
8. Spend time focusing on your major goals
Don't lose sight of the future. Perhaps you've been delaying job applications or maybe you're a Ph.D. student who has been searching for time to work on your dissertation. Now is the time to focus on big goals and long-term projects that will set you up for success in the future.
Kent State is invested in helping you be successful, especially during this uncertain time. As you prepare to learn from home, be sure to check out our helpful resource, Keep on Learning, for additional tips, helpful links and information about online learning.
How to Lead a Remote Class as a TA
As students return home for the remainder of the semester, many teachers are wondering how they will foster academic continuity. If you're a graduate student working as a TA, you may be worried about how you can continue instructing and connecting with your class from a distance. At Kent State University, we are in this together and we're ready to support your transition to remote teaching.
First and most importantly, communicate with your department about expectations. Find out if there are any specific guidelines for how your classes should be conducted. Instructions for handling out-of-classroom settings, such as clinicals or placements in the field will come from the chair of your department. Also, stay informed about any school-wide announcements by making sure that you're signed up to receive Advisory Updates and Flash Alerts.
Next, set realistic expectations. How can you best share knowledge and materials with your students? Find the most practical approach to deliver your class at a distance. Kent State has multiple resources to help you including Blackboard Learn for course delivery and Collaborate for conducting real-time lectures and class discussions.
For more details about making the transition to remote teaching, be sure to visit our Keep on Teaching guide where we share tips, strategies and advice for maintaining academic continuity and keeping your classes on track during these trying times.
Kent State Is Committed to Your Success
Kent State University maintains its commitment to extend education beyond the classroom and provide educational opportunities through online platforms and resources. During these unique and challenging times, we are continually updating our coronavirus information to keep you informed about everything we are doing to ensure academic continuity. Our resources, Keep on Learning and Keep on Teaching, are designed to help you, the students and faculty of Kent State University, achieve your highest level of success. Remember that Flashes take care of Flashes. The Kent State community is here for you.
If you need anything at this time, please reach out to our Office of Graduate Studies — we'd love to support you in any way we can.