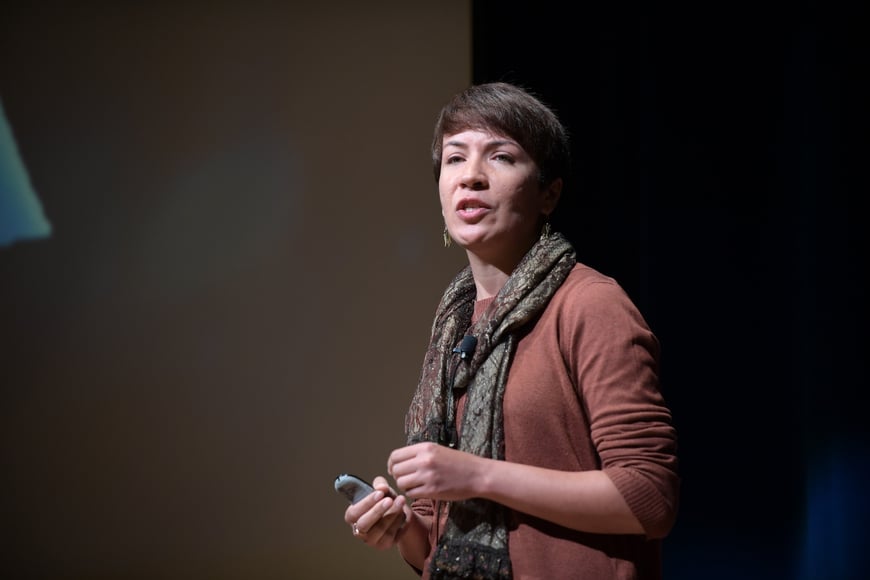 Completing a dissertation is the ultimate academic accomplishment, but setting aside dedicated time to focus solely on writing it can be difficult.
That's why Kent State's Division of Graduate Studies created Dissertation Boot Camp, a program that provides students with a quiet space on campus over a full weekend so they can remain focused on their writing.
In addition to providing you with some much needed time to concentrate on your dissertation, it's also an opportunity to network with other colleagues and learn about helpful consulting services. Even meals and snacks are provided so that students don't have to break their focus to eat. Read on to learn how Dissertation Boot Camp has helped one doctoral candidate and how it could be useful to you too.
Zahra Ghasemahmad's Story
Zahra Ghasemahmad, a current Ph.D. candidate, was working toward her doctorate in biomedical sciences, when she found herself with a great deal of research data that she needed to collect and process. She was looking for a structure and opportunity that would help her analyze and synthesize this information and translate it into writing. That's when she learned about Dissertation Boot Camps at KSU.
She attended her first camp and was immediately rewarded when she discovered a wealth of new resources. "At Boot Camp, they told us about the statistical consulting services that are available at Kent State, which I wasn't even aware of. Now, I schedule time with them almost every week," she said. "They look at my data from different angles and give me direction on how to analyze it. That has been so helpful."
Because of Boot Camp, Zahra has also been able to schedule time with a writing consultant. "I had a paper that I was working on for five years on my own and it was never completed," she said. "Since English is not my native language, it was a big challenge. At my very first session, I was given advice on how to structure my writing and I was able to finally finish my paper."
Zahra Returned to Boot Camp More than Once!
A large part of most dissertations is data structuring and analysis. Zahra worked on this during most of her Boot Camp sessions and, after a few, was finally ready to create a story around her research. "Being able to attend multiple camps before I started writing has really helped, instead of leaving it all until the last minute. It helps the process of obtaining my graduate degree to move forward more quickly."
Zahra and several friends she has met at Boot Camp also attend occasional "dash boot camps" during the week, that take place in Cartwright Hall.
"Many people have told me that they only seem to get work done during Boot Camp because everyone has so much on their plate," she said. "I can't tell you how wonderful it has been to have structured time devoted just to writing. I've also been able to talk to other graduate students and hear about the difficulties they've experienced to get to where they are. It turns out my story is everybody's story!"
Thanks to KSU's Dissertation Boot Camps and Zahra's persistence, she hopes to earn her Ph.D. very soon.
Earning a graduate degree is challenging, but not impossible. With so many resources available to grad students at KSU, we are here to assist you every step of the way. To learn more about getting started on your academic journey, we invite you to explore our free digital resource — KSU's Graduate School Decision and Admissions Guide. We're excited to accompany you and help you in this next step of your academic career!
Learn more about how to choose a graduate degree and what it takes to apply to graduate school in our free digital resource. Explore the KSU Graduate Decision and Admissions Guide today!