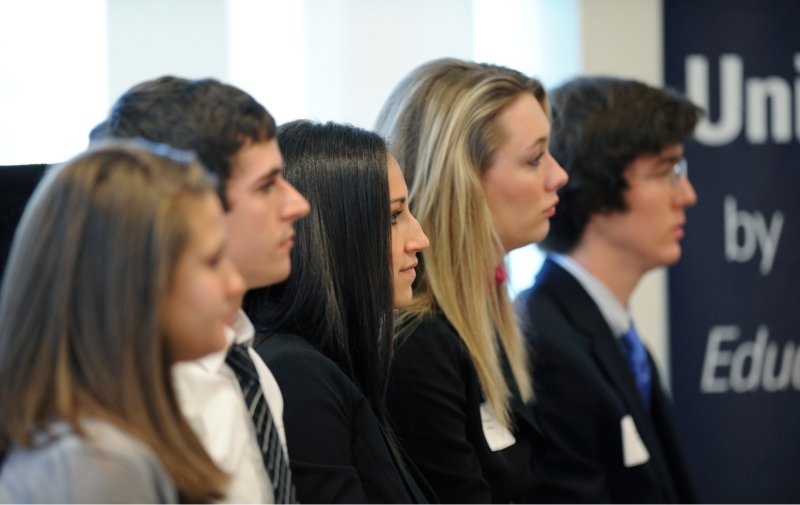 At Kent State University, our renowned business faculty and admissions specialists believe that you have the ability to reach professional excellence.
We also believe that you have the potential to be a leader in our nation's evolving business landscape. It is the mission of the Kent State University College of Business Administration to "provide global impact through innovative education, leading research, and meaningful engagement with the business community. We are guided by our core values of respect, ethics, collaboration and a sense of purpose in all we do."
The online MBA program offered through Kent State University's Ambassador Crawford College of Business and Entrepreneurship is the ideal learning environment for students who aspire to reach these professional goals.
Keep reading to hear what Kent State's expert MBA faculty have to say about their experience in Kent's advanced business programs and to learn more about our online MBA degree.
Thoughts From Kent State's MBA Professors
"For graduates [of Kent State's MBA program], they already have a managerial title and position, and they generally get a promotion in a year or two. The executive MBA program is the crown jewel in my opinion, we attract the top talent, and our students do very well after they complete our program. Also, having a vast alumni network as we do helps our graduates." - Dr. Ilgaz Arikan, Professor



"I was not interested in teaching until I was pursuing my master's degree. During that time, I developed my love of learning and a teaching and research career is the perfect choice for me. Kent State University offers a balanced opportunity to pursue my interests in teaching and research. Being a university professor provides me with the opportunities to explore research questions that I am interested in and to share my excitement about research with my students." -Dr. Indranini Laksmana, Professor
Understanding Kent State's Online MBA Programs
Are you looking for an online MBA program that can advance your knowledge, sharpen your skills, and increase your professional potential? If so, you're in luck because the online MBA offered through Kent State University's Ambassador Crawford College of Business and Entrepreneurship can provide you with all that and much more!
The ROI of an MBA is clear, and those who attend an online program while still continuing to work in their current job can expect to see that return faster than those who stop to return to school in a traditional setting. Kent State University's online MBA program is flexible enough to fit into your current workload and lifestyle, while also providing you with an advanced skillset that increases your earnings potential.
The online MBA at Kent State University is AACSB accredited, making it a high-quality option for students interested in earning their master's in business. We offer flexible start dates and three concentration options for specialized learning.
Our faculty is nationally ranked and recognized, and prior business experience is not required to begin our program.
Join Kent State University's MBA Community
At Kent State University, we are dedicated to arming you as a forward-thinking, career-driven professional so that you can thrive as a leader in the ever-changing business job market.
If you have questions about the online MBA program, please feel free to request more information today. We look forward to hearing from you soon!
Ready to learn more about the online MBA Kent State University? Download our guide for future business leaders!