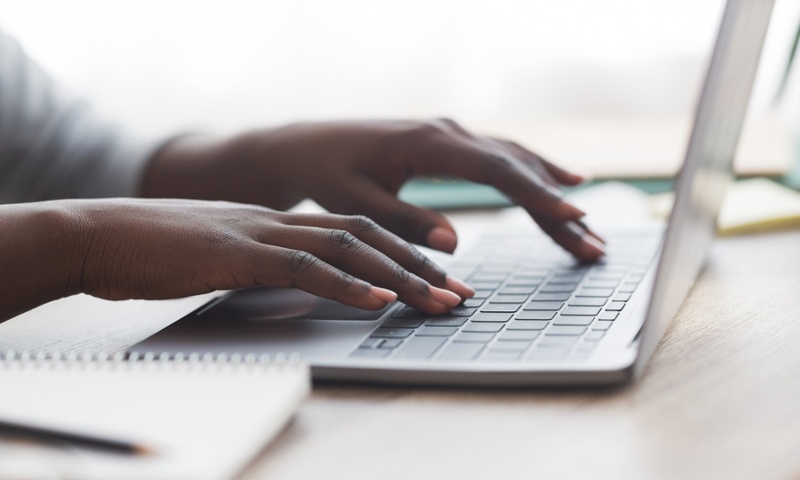 If you're reading this blog post, you're probably in the early stages of applying to graduate school — congratulations!
It's exciting that you're taking the next step in your academic journey, and we're here to help — this time, with need-to-know tips regarding how to plan, write and submit a letter of recommendation.
What is a letter of recommendation?
This may sound like a simplistic question, but it's important to clearly define what a letter of recommendation is before you move forward with your admissions process.
A letter of recommendation is a letter written by someone who can speak to your professional achievements or academic performance.
Sometimes called a letter of reference, a letter of recommendation is typically written by former employers, professors, clients or colleagues who can discuss the qualities that make you a good candidate for the program.
Most graduate school applications include two or three letters of recommendation. For this reason, admissions professionals want to see detailed and engaging — yet clear and concise — letters of recommendation that highlight your professional and academic achievements.
Now, let's dive into some of the need-to-know tips for how to deliver an incredible letter of recommendation.
1. Ask your writer well in advance.
Since you'll likely be asking former professional or academic connections to write your letters of recommendation, be sure to ask well in advance.
You should plan to give your writer 4-6 weeks to write the letter, and it's smart to notify your writer(s) as soon as you think you might use them as a reference.
2. Choose the right person to write your letters of recommendation.
When it comes to who should write your letters of recommendation, choose writers who:
Know you.
Can speak to your ability to succeed in a graduate program.
Are familiar with your ability to learn.
Supervised or worked with you in a field related to your program.
Pro Tip: Never submit a reference letter written by a family member.
3. Discuss the content of your letters of recommendation.
Before giving the writer the "go ahead," you should share any relevant details regarding your program of interest, and you should discuss whatever accomplishments and goals you would like the writer to include in the letter of recommendation.
The writer will appreciate context regarding how you hope the letter of recommendation will showcase your potential and why you'll make a great addition to the program you're applying to.
4. Provide your resume to your letter-of-recommendation writer.
Your resume includes important and relevant information regarding your former professional positions and your academic accomplishments.
You should provide an updated resume to the professional who will be writing your letter of recommendation for them to reference as they craft a positive and impactful assessment of your skills and goals.
5. Thank them and stay in touch.
It takes time and energy to write a letter of recommendation, so you be sure to express your gratitude. Further, make sure to follow up! Keep them in the loop regarding your progress, and let them know when you've received an admissions decision.
Doing so will make them feel invested in your future and will give them the opportunity to provide additional advice/counsel when appropriate.
Applying to grad school at Kent State University:
Your grad school application should reflect the kind of person and the kind of professional you are. If you are strategic about what you include in your application, you'll effectively communicate that you're the kind of student who will make a fantastic addition to your institution of interest.
At Kent State University, we foster a culture of compassion and academic excellence, and we transform lives and communities through the power of discovery, learning and creative expression in an inclusive environment.
If you have any questions about transforming your future with a graduate degree from Kent State University, we encourage you to contact us. Or, if you're ready to take the plunge, start your online application today!

Are you ready to kickstart your academic journey?
Explore our digital resource: Everything You Need to Know About Crafting a Remarkable Graduate School Application!