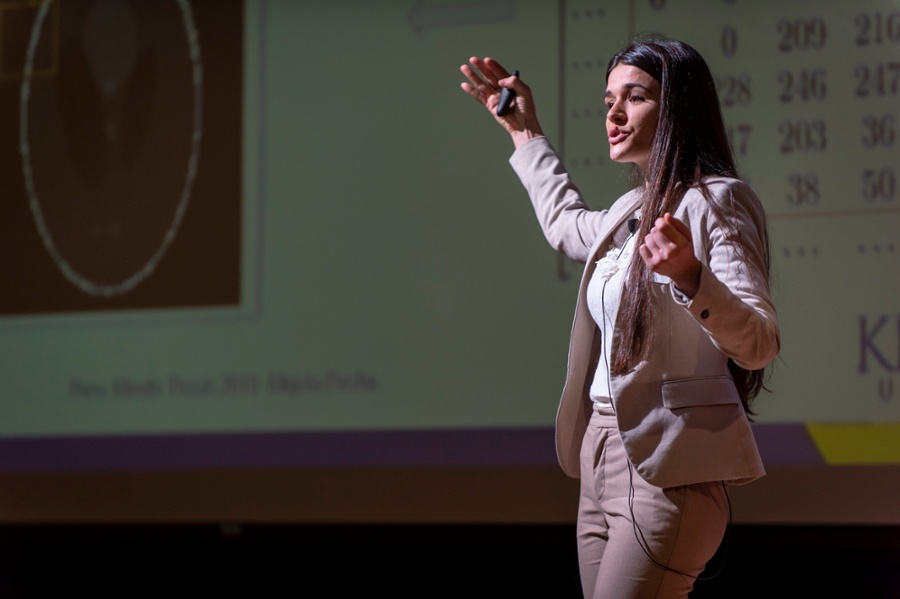 Join us for Kent State's fifth annual Three Minute Thesis (3MT) competition, hosted by the Division of Graduate Studies. Three Minute Thesis, an academic competition that originated at the University of Queensland and is now offered at hundreds of universities worldwide, is an opportunity for graduate students to consolidate their complex research, from theses, dissertations or terminal projects, into a captivating three-minute presentation using only one PowerPoint slide. Contestants present their research in a way that appeals to a non-specialist audience for a chance to win cash prizes!
At the 3MT Finals, a panel of faculty judges will choose the three best presentations – the student who places first will receive $500, the second-place winner is given $300, and $200 is awarded for third place. The audience then has the opportunity to vote for the presentation they believe deserves the $200 People's Choice Award.
Past presentations have covered a broad range of topics from important nodes and connections in a network, the molecular mechanism behind fearful memories, to the process that theatrical designers go through to tell the story of a play or musical.
It was refreshing to see the genuine interest in my art from so many different people across campus. Too often artists feel sub-par to scientists, mathematicians or engineers and 3MT allowed me to see that we are all integral parts of society as a whole." – Patrick Ulrich, Theatre Studies, second place, 2017
Join us for the preliminary rounds in 310AB at the Kent Student Center Thursday and Friday at 12 p.m. Be sure to come watch the 3MT Finals, which will be held on Friday, October 25! Hope to see you there!