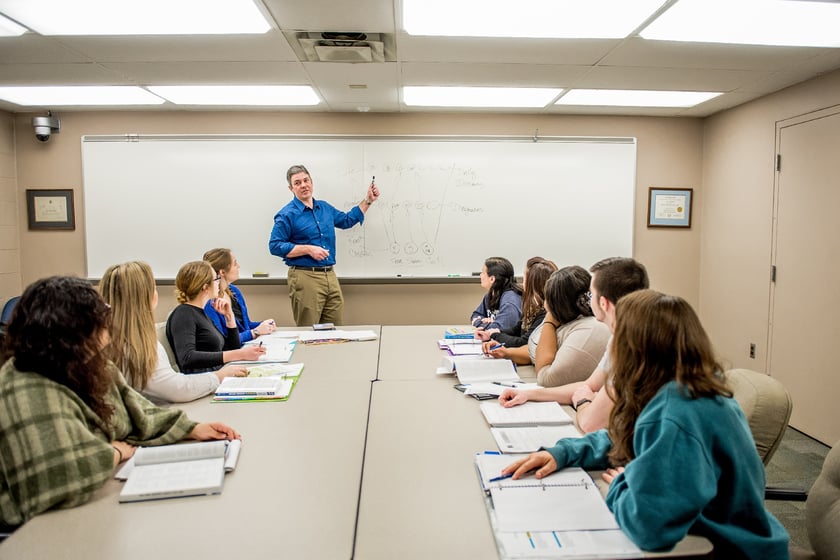 School counselor, educational researcher or analyst, instructional coordinator, special education teacher — these might not be the first jobs that pop into your mind when you consider earning your graduate degree in education, but the truth is these only scratch the surface of available career opportunities.
When you choose to earn a graduate degree in education, you are opening doors to a wide variety of positions and career advancements both inside and outside a traditional classroom setting. Some advanced education degrees are specifically designed to help you become a more proficient teacher or offer in-depth knowledge that will benefit your students, while other degrees are perfect for helping you advance in education-related professions.
But how do you choose the degree that's right for you?
To help you answer this question, we've put together a resource — Your Essential Guide to Choosing a Graduate Degree in Education — to help you navigate the process of choosing a graduate degree and provide the information and resources you need to be successful in a related career.
What's Inside the Guide?
In this resource, you will find information about:
How to match your interests and goals to a degree program.
The M.A., M.A.T. and M.Ed. degrees and available specializations.
The career outlook and salary information for several different education professions.
Some of KSU's available certificates, licensures and endorsements.
You'll also have the opportunity to take our interactive quiz to help you determine which graduate degree is the best fit for you!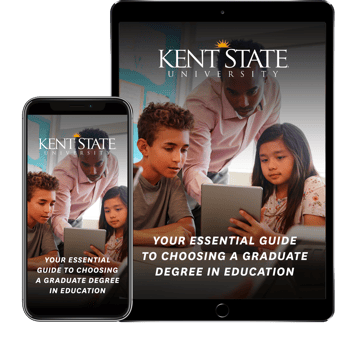 We hope this resource is helpful as you consider earning a graduate degree in education and how it can advance your career in the field. If you have any questions about our programs would like additional details about a specific degree, we invite you to request more information. We look forward to helping you choose the degree that will help you achieve your professional dreams!
Learn more about many of KSU's graduate degrees in education and get help choosing the one that is right for you! Browse our resource — Your Essential Guide to Choosing a Graduate Degree in Education — today!