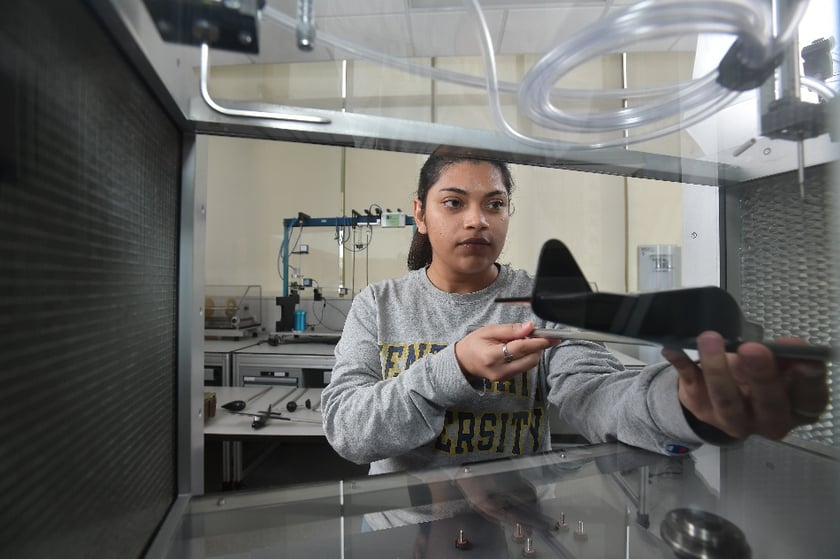 The challenges the world is facing today in the fields of aeronautics and engineering also represent tremendous opportunity for professional growth, industry innovation and outside-the-box problem solving.
The aviation industry is experiencing a capacity crisis— unable to produce enough pilots, mechanics, technicians and support personnel to effectively move people and goods across the country and the world. The space industry is undergoing a transformation resulting in a new space race and the demand for qualified engineers is growing daily. Furthermore, additional engineers and technologists are required to meet emerging needs in autonomous transportation systems, sustainable and alternative energy systems and more.
Do you have the drive and skills needed to succeed in these growing fields?
To help you answer this question, Kent State University is excited to offer a new resource — A Guide to Graduate Programs in Kent State's College of Aeronautics and Engineering. This resource is full of information that will help you learn about the fields of aeronautics and engineering, the careers available and how a graduate degree could help you advance your professional goals.
What's Inside the Guide?
In this resource, you will find information about:
Kent State's future focused-graduate degrees in aviation management and logistics, engineering technology and aerospace engineering.
The unique features of Kent State's master's programs that set them apart from others.
The research happening in our department.
Current career opportunities in these fields.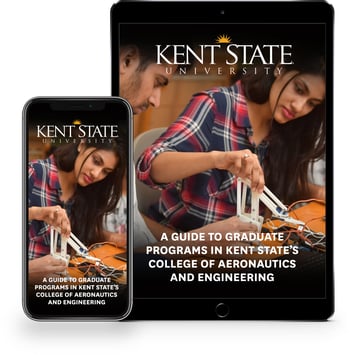 We hope this resource is helpful as you consider earning a graduate degree in aeronautics or engineering. If you have any questions about our programs or would like additional details about a specific degree, we invite you to request more information. We look forward to hearing from you and are excited for what you can contribute to these rapidly growing industries!
Download the guide today and learn more about your academic and professional opportunities in the fields of aeronautics and engineering.