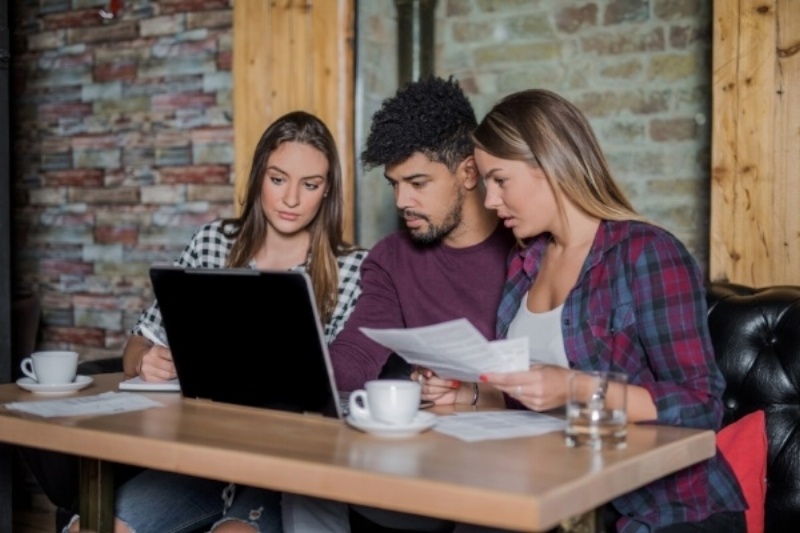 Innovative design. Career Changers. UX Design. Moms in grad school.
What do all these themes have in common?
Well, the Admissions team at Kent State University thinks these themes are all really important topics, and that's why we put together a resource that focuses on each one! Keep reading for more info on each one of the above resources, and let us help you navigate the graduate school decision process.
Are you interested in pursuing a career in urban design, landscape design, or architecture? If so, this resource is perfect to help you get a head start on your academic venture!
In this career guide, we will discuss the art and science of design. We acknowledge that it is no longer enough to craft a project simply based on aesthetics; it must also perform and have a user-friendly function. Great designers know that design is largely an empathetic field directed by human-centered research methodologies.

Considering returning to graduate school to pursue a passion different from your undergraduate degree? Do you have questions and concerns about taking the next step in an unrelated field? If so, we have just the resource for you!
Switching careers is completely normal, and sometimes, completely necessary as your passions and skills grow and change. This educational guide is designed to be a comprehensive overview of graduate school, why it matters, and how it will be helpful in your journey toward a new career.

Are you a working professional with a digital design background looking to move into a leadership role, but need more preparation in UX Design? Or maybe you have a background in a field other than design but are looking to switch to a career in UX Design?
If you answered yes to either of the questions above, then we invite you to check out our resource for need-to-know information about pursuing a master's in UX Design.

Have you been thinking about how earning a graduate degree could change your life for the better? Do you have questions and concerns about balancing graduate school with your responsibilities as a mother or professional? If so, we're here to help you figure out how to balance motherhood and graduate school!
Going back to school for a graduate degree is an incredibly challenging and rewarding adventure. For all the moms who have thought about graduate school — but are worried about finding a balance between career aspirations and their everyday work and family responsibilities — this guide contains tips, strategies, and resources to make this dream a reality.


Connect with Kent State University!
At Kent State University, we're here to help you become exceptional by equipping you with a graduate degree. If you're interested in learning more about the graduate programs we offer here at Kent State, we invite you to request more information today !
Interested in receiving more tips and advice about pursuing a graduate degree this year? We invite you to subscribe to our blog — Flash Forward !