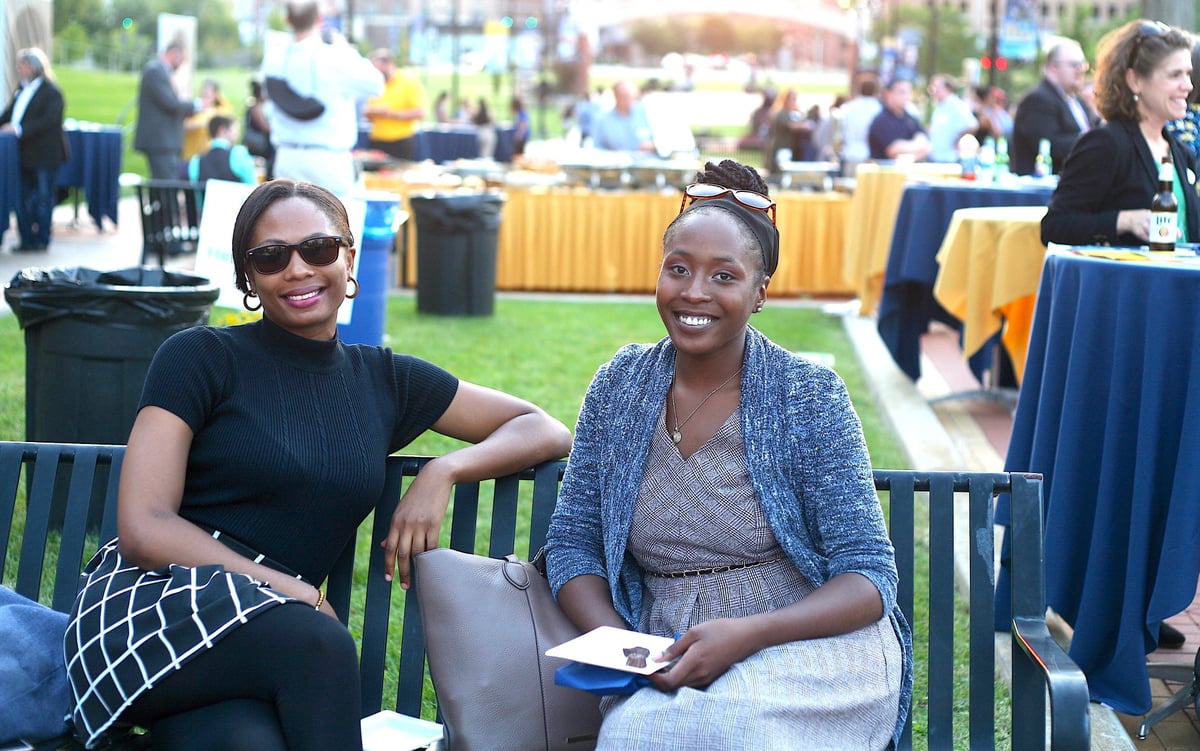 On September 20, over 500 prospective students, guests, faculty and staff gathered for Kent State's Graduate Studies Networking Social. This sunny, warm Friday evening offered the perfect opportunity for prospective students to get a feel for the school and their graduate program of interest. Tours were offered for those who wanted to explore the campus, but the main attraction was the promise of good food, drinks and the opportunity to build a network to help further their educational goals.
For those who were not able to attend, read on for a recap of the event including fast facts, testimonials, pictures and information on how you can connect with program coordinators and admissions professionals.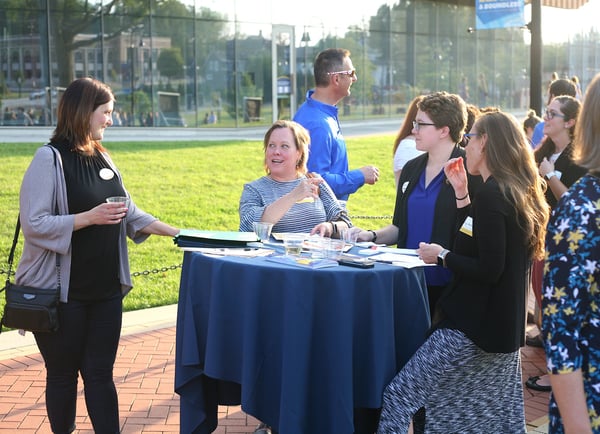 Fast Facts
The event was held just outside of the John Elliot Center for Architecture and Environmental Design on the esplanade and garden of the Wick Poetry Center.
Approximately 130 faculty and staff were present.
All 10 colleges and more than 100 programs were represented.
Prospective students traveled from Pittsburgh, Toledo, Cleveland and as far away as Montana.
A live jazz band played including a keyboardist, bassist, drummer, saxophonist and vocalist
Beer, wine and infused water were served to drink.
On the menu: chicken and beef skewers, cheese plates, antipasti skewers, shrimp, vegetarian dumplings, veggies and assorted mini desserts.
When asked why they enjoyed attending the event, the most frequently cited answers included: the food, casual atmosphere and the opportunity to socialize with faculty and current graduate students.
Find tons of photos from the event on our Graduate Studies Facebook page!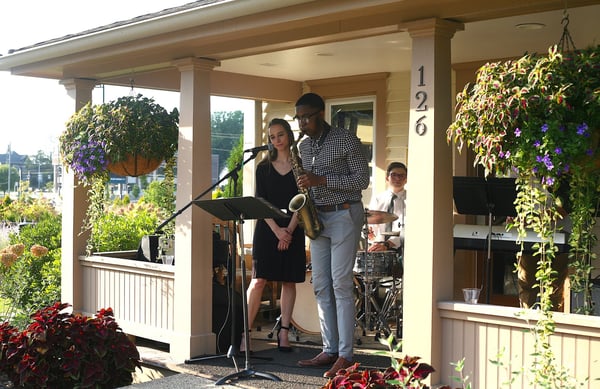 What did guests say about the event?
"The faculty and staff were so welcoming! And the music was fantastic."
"The food was amazing and I really enjoyed the casual atmosphere."
"The social networking event was a really fun idea. It was a much more interesting setting than a typical graduate fair."
"The food was fantastic, and I felt that it was a great opportunity to get to know my program of interest."
"I really enjoyed the food, music and networking with other students."
"I appreciated the opportunity to talk to faculty in the program and get a feel for the campus."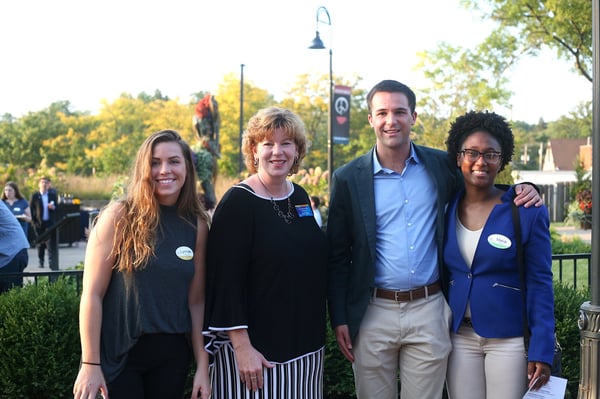 Faculty and Staff Testimonials
"The Networking Social allowed me to directly witness potential graduate students' strong interests in pursuing advanced education at Kent State University. Students were genuinely eager to enroll in a graduate program that they had already explored online, but about which they needed face-to-face interactions with a faculty member." Babacar M'Baye, Associate Dean, College of Arts and Sciences
Don't wait! Connect with us today!
Although the event is over, there are still a couple ways you can connect with professors, program directors and the Division of Graduate Studies at KSU. First, request more information about your program of interest and you'll be put in touch with someone who can answer all your questions about the curriculum, program outcomes and how the degree will benefit your career! Next, subscribe to our blog, Flash Forward, for advice about graduate school straight from admissions professionals (bonus: we'll let you know the next time we are having a networking event so you can attend)!
We look forward to hearing from you soon and wish you well on your graduate school journey!
Discover the information you need to make an informed decision about attending graduate school — check out KSU's Graduate School Decision and Admissions Guide today!