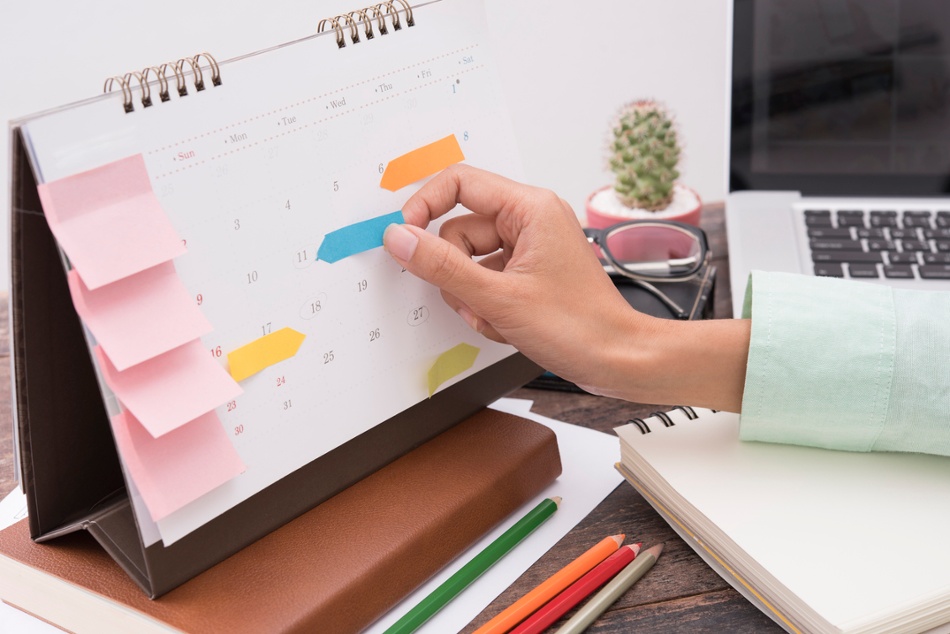 Every year of college is different — and each year of your undergraduate journey poses new opportunities as you're preparing for graduate school. Whether you're a freshman who is still figuring out how to navigate college life, or whether you're a senior who is taking actionable steps to transition into grad school, you have a lot to consider when it comes to planning your academic future.
We're here to help. We've laid out practical steps that college students can take when it comes to your grad school application timeline. Read through each year to get an understanding of how to navigate the transition from undergrad to grad school.
Freshman Year: Get the Conversation Started
It's your freshman year — and you may be thinking "I'm not ready to think about grad school yet!" It's understandable if that's your current thought process. However, in actuality, many freshmen are already considering graduate school and are taking the initiative to make that transition as easy as possible.
Pro Tip: If you're thinking about entering a field that will likely require you to achieve graduate-level credentials, you should start researching which graduate degrees will pair well with your college major and start considering whether attending the same grad school as undergrad could be a good option for you.
Sophomore Year: Start Doing Your Research
As a sophomore, you are getting used to college life and hopefully, finding your groove when it comes to keeping up with your various classes and deadlines. Your sophomore year is also a great opportunity to start speaking with your academic advisor or career services professionals regarding your interests and goals. These professionals will help you determine if obtaining a graduate degree is a strategic choice with your long-term career goals in mind.
Pro Tip: You can also start researching 4+1 programs, programs that will allow you to obtain a bachelor's degree and a master's degree in five years instead of six or seven years. By choosing a 4+1 program, you'll also save money by completing your master's more quickly than a traditional graduate degree.
Junior Year: Prepare to Apply
As you enter junior year, you should decide whether you're going to pursue a graduate degree after college and start taking steps to make that goal a reality. Reach out to graduate admissions counselors and begin evaluating specific graduate programs that will align with your professionals goals. You should start researching classes at the master's level that you may want to enroll in — in order to get a taste of graduate-level coursework. You may also be eligible to enroll in classes that will "double count" for both your undergraduate and graduate degrees. Talk to your academic advisor about how you can get a jump start on graduate classes.
Pro Tip: Find out whether you will need to take a standardized test for graduate admission, such as the GRE or GMAT, and start researching ways to prepare for the test you'll need to take. Now that you are starting to take upper-level courses in your major, your class sizes are probably a smaller, and the faculty are able to get to know you a little better. Think about which faculty you might ask for a letter of recommendation and discuss your graduate school plans with them.
Senior Year: Finalize the Process
You're a senior — congratulations! You're nearly a college graduate, and it's time to take actionable steps toward enrolling in a graduate program. By the time you enter your senior year, you should have a plan for transitioning to graduate school and start gathering the documents that are required for admissions to the program of your choice. Keep in mind that you'll need to allow for enough time to prepare a personal statement and gather letters of recommendation, transcripts, and other application requirements.
Pro Tip: During this transformative year of your education, keep track of graduate school application deadlines and allow yourself plenty of time to prepare and submit application requirements. If you are applying for a graduate assistantship you will want to note any unique deadlines or requirements for consideration. Reach out the graduate admissions staff or graduate coordinators of the program if you have questions about the application process. If you have an opportunity to attend an open house or visit campus it shows the school you are serious about their program and allows you to put your best foot forward in the graduate school admissions process.
Need help with your grad school application timeline?
We're all facing a "new normal" — and as cliché as that may sound, this much remains true: education will play an important role in shaping our collective future. We know that making the decision to apply to graduate school can seem challenging. That's why we developed a variety of helpful resources and recorded webinars — so that you can make an informed decision about your academic future.
As you consider choosing Kent State for graduate school, we invite you to request more information or apply today!

Considering graduate school? Download our new guide:
Why You Should Choose Graduate School at Kent State University!