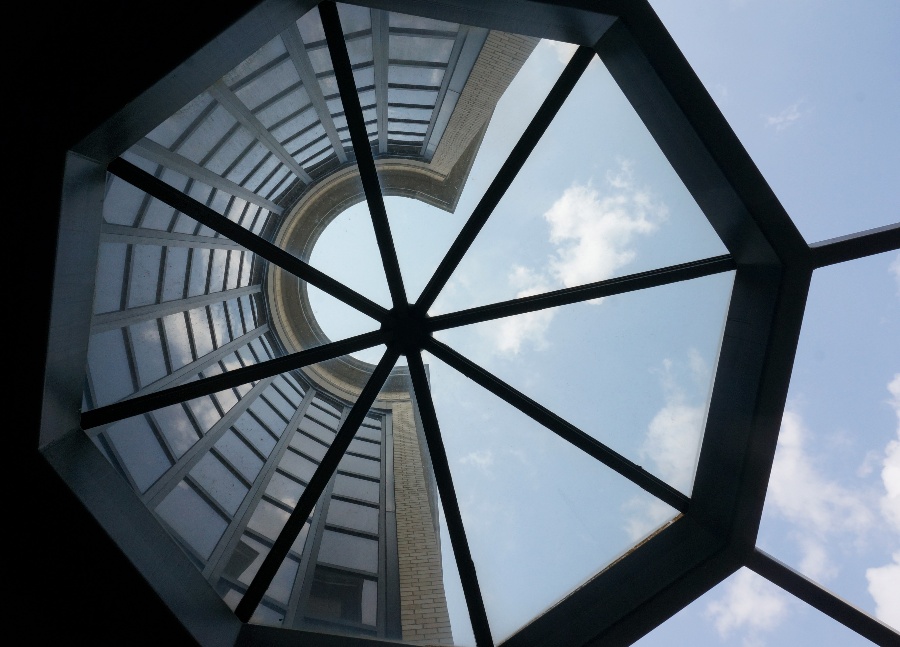 It's no secret that graduate school is an investment — an investment of energy, time and, of course, money.
It's also no secret that a doctorate or master's degree helps professionals everywhere to secure more meaningful careers, command higher salaries and, ultimately, experience professional and personal satisfaction.
If you're thinking about going back to school in 2022, here's how you should prepare.
Pinpoint your motivation for going back to school for a master's degree (or doctorate degree).
Graduate-level coursework is rigorous and challenging, and when you're juggling school, work and personal responsibilities, it's important to stay motivated and keep your eye on your longterm goals.
Are you looking to move up in your current career? Are you seeking to change careers? Or, are you simply looking to increase your knowledge and experience the satisfaction of completing an advanced degree?
Whatever your motivation, identify it and use it to help you reach your goal.
Explore which graduate degree will help you grow professionally.
It depends on your area of interest, but maybe it's already clear which graduate degree you need to pursue. For instance, if you want to be a clinical mental health counselor, a civil engineer or a nurse, your degree options are relatively straightforward.
That said, if you're currently looking to get a graduate degree in a business-related discipline, you will have a wide variety of business degrees to choose from (MBA, management systems, finance, accounting, marketing). Similarly, if you're seeking a degree rooted in technology, you'll have the option of choosing tech-related degrees like data science, computer science or cybersecurity.
Regardless of your field of interest, you'll need to carefully consider which graduate degree will help you reach your professional goals.
Understand what admissions professionals are looking for in an applicant.
Applying to graduate school can seem stressful — but it doesn't have to be. In order to successfully and easily navigate the graduate school application process, you need to understand what admissions professionals are looking for in an applicant.
Let's talk about what programs typically look for in a candidate. Graduate admissions professionals seek candidates who:
Exhibit critical-thinking skills
Display unique personal characteristics
Articulate clearly defined goals
Reflect the values of the institution
As the applicant, you can exemplify these qualities by:
Doing your research and being proactive
While admissions professionals and program coordinators should serve as a resource to you throughout the admissions process, show that you are seriously interested by researching specific program details and application requirements.
Admissions professionals receive dozens (if not hundreds) of personal statements (sometimes called a goal statement) during the admissions cycle. Your goal statement is your chance to showcase who you are as an individual and what you have to offer the university.
Most graduate school applications include two to three letters of recommendation. For this reason, admissions professionals want to see detailed and engaging — yet clear and concise — letters of recommendation that highlight your professional and academic achievements.
Pursuing your ambitious spirit
Applying to graduate school is not for the faint of heart, and admissions professionals know that you are putting yourself out there in hopes of transforming your future with a graduate degree. In all of your application materials, be true to yourself and present yourself as the curious, compassionate and driven professional you know you are.
Thinking about applying to grad school? We can help!
At Kent State University, we foster a culture of compassion and academic excellence, and we transform lives and communities through the power of discovery, learning and creative expression in an inclusive environment.
We believe that Kent State has the graduate program that will serve as a launching pad for you to land your dream career. You can explore our many graduate programs here.
If you have any questions about transforming your future with a graduate degree from Kent State University, we encourage you to contact us. Or, if you're ready to take the plunge, start your online application today!

Ready to kickstart your academic journey?
Explore our digital resource: Everything You Need to Know About Crafting a Remarkable Graduate School Application!