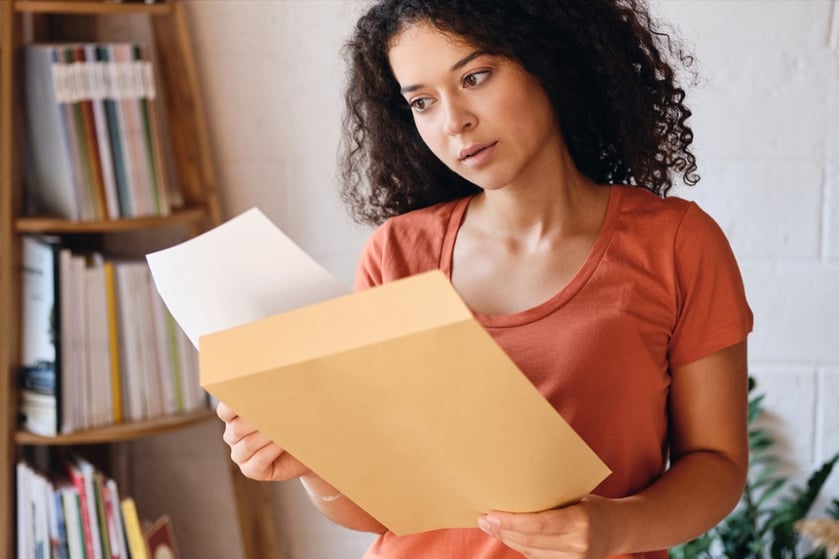 The desire to attend graduate school is often quickly tempered by the question — how will I pay for it?
The good news is that there are a lot of funding options available at the graduate level. In fact, most graduate students use some kind of financing plan to help cover their expenses.
Whatever financial path you take, the most important tool for your success is to have a plan — and no one knows this better than Morgan Chaney, a 33-year-old graduate student who is getting a PhD at Kent State.
Here's what he had to say about financing graduate school.
Tell us a little bit about yourself.
My name is Morgan Chaney. I'm 33 years old, and I grew up in Fairborn, Ohio.
What graduate program are you pursuing at Kent State?
I am in the Biomedical Sciences Ph.D. program, and my concentration in Human Evolutionary Biology. I hope to graduate in 2022.
How is Kent State preparing you to achieve your long-term career goals?
The support I receive from everyone around me has been the primary thing that has enabled most of my success here. Administrators, staff and faculty have all been extremely helpful every step of the way, almost without exception.
When considering how to finance graduate school, did you take advantage of any scholarships, grants or loans? Tell us about that research/application process.
I've been fortunate enough to receive a David B. Smith scholarship and a University Fellowship through the Kent State Division of Graduate Studies. I've also had some sort of assistantship the whole time I've been here, and I've taken advantage of temporary paid positions on the Graduate Student Orientation (GSO) team and with the Graduate Student Senate (GSS) executive board.
All of those opportunities are only offered to Kent State grad students, and they really have enriched my experience here.
Other than financial aid, how did you go about budgeting and/or changing your lifestyle to offset the cost of graduate school?
My wife and I completed our first year of grad school with a total household income of $16,000 before taxes. To balance our spending with our income, we really just sat down and drew out a balanced budget. Importantly, we kept an eye on that budget and adjusted it from week to week until it actually worked. The first budget you draw up is very seldom the one that you end up sticking with for the long term.
Aside from planning what we would spend every week, we always made sure to put a little away in our savings account just in case something unexpected happened. Putting even small amounts of money away every week — even something like $20 — adds up over time.
Did you participate in a paid graduate assistantship or internship? If so, tell us about that experience.
Yes, I've had teaching assistantships the whole time I've been here. I've taught undergraduate courses at the Kent Campus, and I've assisted with human anatomy courses at the Kent State College of Podiatric Medicine in Independence.
Through teaching those courses, I've really learned more than I ever could have as a student. Teaching a subject not only requires that you know it well, but it actually facilitates better learning as well.
Having steady teaching positions has also allowed me to exercise my time management skills as I often have to switch between several disparate tasks within any given workday. That skill is super important for any academic professional to cultivate, and I've gotten better and better with it during my time here.
Lastly, what is your best piece of advice for financing graduate school at Kent State (especially for future students who are concerned about cost)?
As soon as you can, draw up a budget. Stick to it as well as you can, but don't be discouraged if you have to revise it several times before it really works. It really is an empowering feeling when you have a balanced budget and don't have to worry about money every day or check your bank account before every purchase.
Explore types of financial aid at Kent State:
At Kent State, we want to make attending graduate school enriching and affordable. Our flexible programs and financing options (including graduate assistantships, scholarships and grants) take the stress out of planning for school and allow you to focus on achieving your goals.
Connect with us today and let us help you get the most out of your graduate school experience!
Finding funding for graduate school doesn't have to be difficult. Explore Kent State's Financial Aid resource to learn more about the types of financial aid available to you!