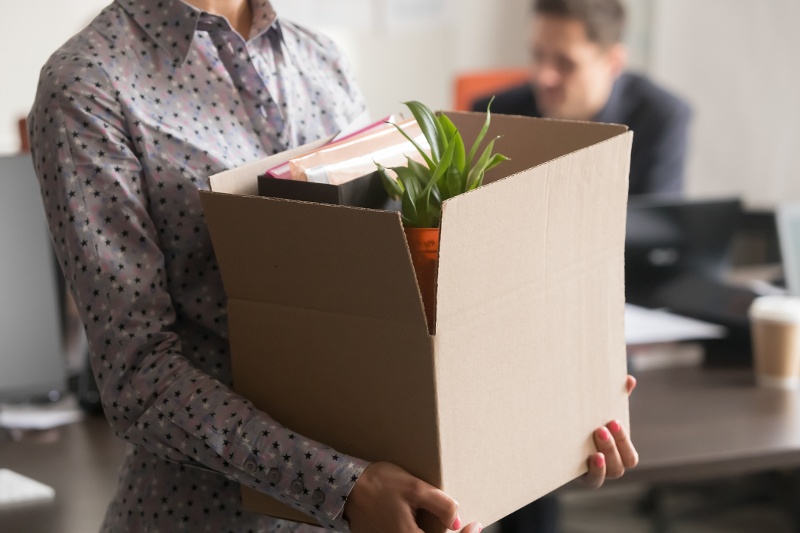 2020 challenged working professionals in a variety of ways.
Many professionals found themselves unemployed, with reduced hours or reexamining their professional future altogether.
In light of these challenges, many professionals began to consider some important questions: should I go back to school for a master's degree? And can I get a master's degree in an unrelated field?

Despite the negative economic and social impacts of the ongoing 2020 pandemic, there are many reasons to get a master's degree in an unrelated field. So, let's talk about getting a master's degree with an unrelated bachelor's and explore what you need to know about making an informed decision regarding your academic and professional future — especially if you're thinking about changing careers.
Common concerns regarding going back to school and changing careers:
Maybe you're putting off making a career change for one of the following reasons. Let's debunk these misconceptions.
You think you're too old to go to graduate school.
The average graduate student is 33 years old, and 22 percent of graduate students are 40 or older. Rather than thinking it's too late, think of graduate school as a way to broaden your knowledge, strengthen your skill set and grow towards your full potential.
You're worried that changing jobs isn't common.
According to a January 2018 report from the Bureau of Labor Statistics, the average person changes jobs 10-15 times (with an average of 12 job changes) during his or her career. So, it's clear that changing positions throughout your career is common!

Your bachelor's degree is unrelated to your master's degree of choice.
Evidence suggests that your college major does not really determine your career field, job prospects or ability to transition fields for your master's degree. In the same way that employers aren't picky about your undergraduate background, graduate admissions professionals are much more interested in whether you will be a good fit for the program in terms of passion, interests and soft skills learned in previous professional positions than in your major at the undergraduate level.
Getting a master's degree in an unrelated field:
Changing careers is a huge undertaking, and typically one that requires you to learn a whole new set of skills.
In short, the answer to the question — can I get a master's degree in an unrelated field? — is generally, a resounding "yes," but there are exceptions or steps you may need to take before being accepted to your unrelated master's degree.
For example...
Educators may have a strong talent for lesson planning and classroom management, but if they would like to switch careers and become digital scientists, then they are going to have to go back to school to learn about computer science and digital network management.
If you're a marketing specialist but you want to transition to career in environmental design, you'll need to obtain a degree that equips you with the skills needed to apply sustainable practices to traditional design.
Lastly, be cognizant of the prerequisites that might be in place for certain graduate programs. For instance, if you're currently in a non-STEM field but would like to transition to a STEM-focused field, be sure to reach out to your program of interest in order to determine what prerequisites will be needed before you can confidently apply to the program.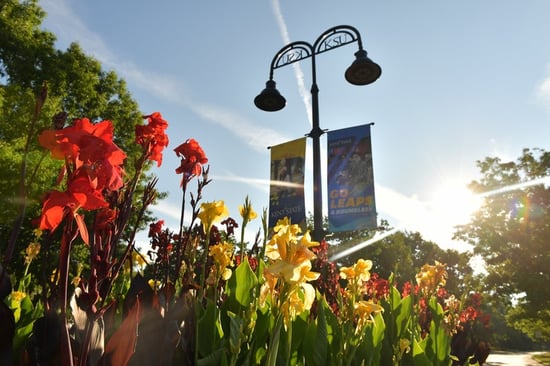 Food for thought: work experience is important EVEN if it's unrelated to your master's degree.
Your work experience has contributed powerfully to your soft skills and professional development; it taught you how to communicate with colleagues, prioritize tasks, make deadlines and work in a detailed way. Graduate schools typically prefer students with diverse backgrounds and work experience because it contributes to well-rounded classroom discussions.
For instance, at Kent State University, we appreciate graduate students who have professional work experience because they can use the skills they have learned in their previous careers to be hard-working graduate students.
Getting a master's degree with an unrelated bachelor's at Kent State:
We know that going back to school for a master's degree (especially if it's for a degree unrelated to your bachelor's) can be daunting, but there are so many reasons you should consider obtaining a graduate degree in light of the challenges we're facing today. Doing so ensures that your career aligns with your passions, increases your competitive edge and positions you for additional career advancement opportunities.
If you have any questions about transforming your future with a graduate degree from Kent State University, we encourage you to request more information or start your online application today!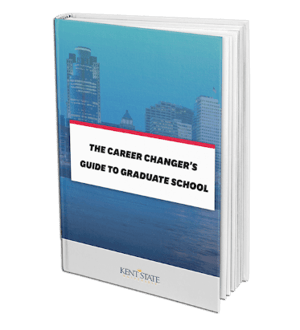 Are you ready to make a career change?
Download Kent State's Guide for Career Changers!