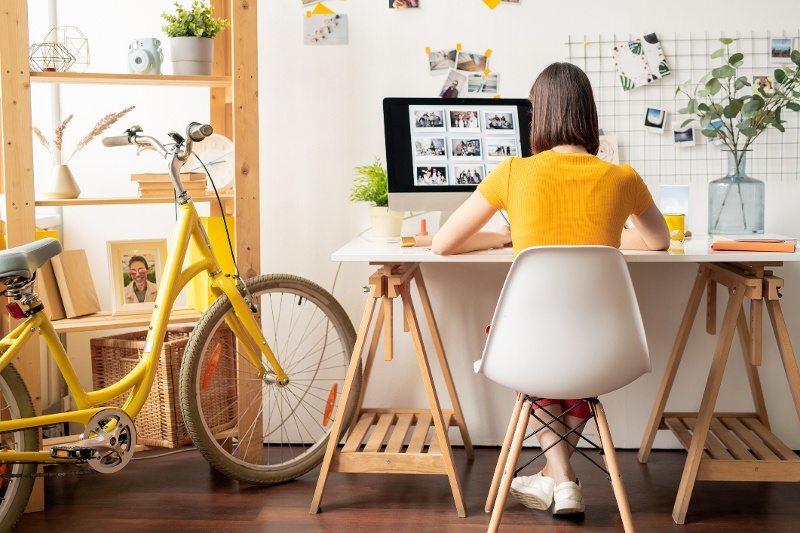 As a society, we are busy coming up with new ideas, conducting breakthrough research and solving the world's most pressing challenges with innovative, novel solutions.
In order to develop fresh ideas and new solutions in our increasingly-connected world, it's imperative that we have creative thinkers who can double as critical strategists.
Keep reading for a list of innovative graduate programs — each designed for critical thinkers who can channel creativity.
Exploring innovative graduate programs:


1. Urban Design
A master's degree in urban design produces knowledgeable specialists who can solve complex challenges related to demographic change, sustainability and equity in the development of cities. In projects ranging from urban spaces to large-scale infrastructural and regional initiatives, students learn to design urban form while addressing cultural and environmental concerns.
At Kent State, urban design students work in Cleveland, an industrial city that provides endless opportunities to study the formal and social changes created by economic restructuring.
2. Journalism and Mass Communication
A master's degree in journalism and mass communication helps students discover the power of storytelling – the news story, the feature story, the multimedia story, the client's story and short film. The program gives students a strong foundation to achieve their future goals in the rapidly changing media industry.
At Kent State, courses are dynamic, challenging and professionally relevant. With small class sizes, students are able to learn from their professors and from the experiences of their fellow classmates, many of whom are working media professionals or nationally recognized journalism educators.
3. Engineering Technology
A master's degree of engineering technology prepares students to apply engineering and technology management principles in a variety of engineering and technology-related areas. This degree prepares results-driven professionals to demonstrate problem solving and creative thinking in technical and interdisciplinary settings. Engineering technology professionals often seek employment in fields like operations, manufacturing and design.
The program at Kent State provides students flexibility in course selection to meet the diverse demands of careers in rapidly changing fields in business, engineering and technology.
4. Educational Psychology
A master's degree in educational psychology involves the study of how people learn. The coursework focuses on topics such as student outcomes, instructional coordination, ethics and social awareness — preparing students to identify best practices in order to maximize student learning.
Graduates emerge as professional educators grounded in an in-depth knowledge of the field, learner-centered pedagogy, reflective practices, professional teaching methods and collaborative strategies.
5. Computer Science
A master's degree in computer science includes the study of computers, computing, algorithms, network design, software and data structures. As a discipline, computer science draws from related fields such as engineering and mathematics. Computer scientists are responsible for analyzing, building and refining new algorithms or systems and computer architecture.
At Kent State, this degree is offered with four concentrations to choose from – computational data science, computer engineering, computer security and a non-thesis option for students who do not intend to complete a Ph.D. in computer science.
Gain a competitive edge with an innovative graduate program from Kent State!
There's no time like the present to increase your professional skill set with an innovative graduate degree. Armed with a respected master's degree, you'll have the competitive edge needed to secure a lifelong, meaningful career in your field of interest.
Ready to take the next step with a graduate degree from Kent State? Please request more information or start your online application today!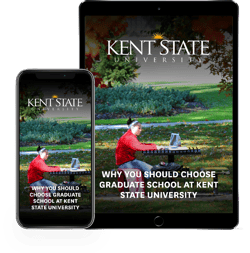 Considering graduate school? Download our new guide:
Why You Should Choose Graduate School at Kent State University!