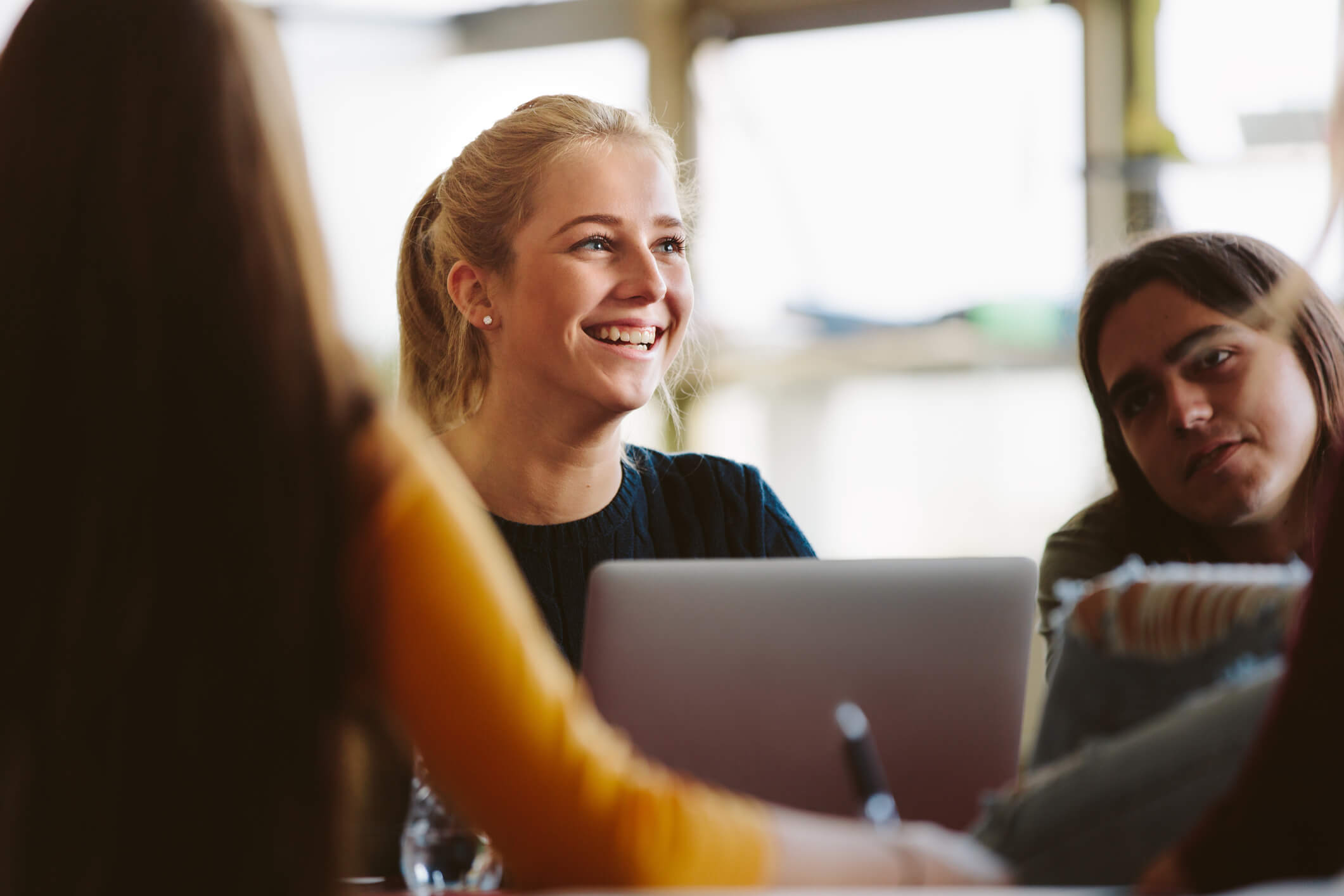 It's that time of year again! Prospective graduate students everywhere are breaking open their laptops and popping in their Airpods as they buckle down to finish their applications to graduate school.
The ROI of a graduate degree is clear, which is why many students are considering investing in their next degree. The truth is, there is no better time to submit your application.
What are you waiting for? Start your application today!
To assist you in the application process, we've put together a simple step-by-step guide for applying to grad school. Here it is — broken down into five easy steps!
Step One: Choose your program of interest and accompanying application.
First things first, you probably have a good idea of what you want to study, either related to your undergraduate degree or based on your professional experience and exposure, but now is the time to research and solidify which graduate program you want to pursue. Unlike undergrad, you will apply directly to your specific program of interest instead of applying to the school and declaring an area of study later.
If you need some help deciding, check out the "How To Choose The Graduate Program That Is Right For You" section in KSU's Graduate School Decision and Admissions Guide. There you will find tips and advice for choosing the program that is perfect for you.
After deciding on a program of interest, research which type of application you will need to complete. At Kent State, we've outlined all of our graduate degree options so you can choose the one that best suits your needs. Explore all the options here!
Step Two: Review the admissions criteria.
Every school will have their own admissions requirements. These generally include holding an undergraduate degree and maintaining a minimum GPA throughout your undergrad program. If you are an international student looking to study in the United States, there are also usually language proficiency requirements that must be met.
On top of these general requirements, each department will have a list of more specific requirements. These can include:
Official transcripts
Current standardized test score report (GRE, GMAT, etc.)
Goal or personal statement
Writing sample
Portfolio
Documented preparatory coursework or licensure
Letters of recommendation
Because these requirements vary from department to department and among institutions, the most important thing is to contact the school and clarify what is needed to apply. If you are unsure how to procure any of these items, check out our resource guide for an in-depth explanation of each of these items.
Step Three: Collect the necessary paperwork.
After you've reviewed the requirements, you can begin collecting paperwork and prepare to submit your application package. Especially with multiple applications to different schools, there can be lots of moving parts, so it's important to make sure you have a comprehensive system in place to help you stay organized.
Additionally, plan well in advance, as some items can take longer to collect than others. For example, you will need to request a copy of your official transcript from every institution where you earned a certain number of undergraduate credits. These requests can take varying amounts of time to process and be delivered, so inquire early and stay on top of it! Likewise, you will need to give those writing your letters of recommendation adequate time to complete your request (3-4 weeks is polite). Don't stress, with thoughtful preparation and prior planning you can get it done on time!
Step Four: Complete, review, and submit your application.
Make sure you leave yourself enough time after completing your application to review it. Don't be afraid to ask a peer, professional colleague, or trusted family member to help you review. Some items that you should pay close attention to include: the goal or personal statement, the writing sample, the portfolio, and any written or video essays you are required to submit. Having a second pair of eyes will not only help you catch spelling and grammatical errors, but can also help you ensure you come across as clear, concise, and compelling.
Step Five: Review your admissions decisions and accept your offer.
The hardest part is over! All that's left is to wait for your admissions decisions to arrive. In the meantime, try to keep your mind off the stress and anticipation of waiting. A great way to do this is to lean into learning more about your chosen area of study. You can also explore advice for thriving in graduate school and read other student's testimonials about their experiences earning their graduate degree.
Reach out if you need help or guidance!
Applying to graduate school is an exciting step in your professional and personal journey, but often students hesitate to reach out to admissions professionals if they get stuck or are unsure of something. At Kent State University, we want to hear from you! Whether you're unsure which application you should submit or have questions about your application requirements, please feel free to reach out to us — we would love to help.
We're excited for you to continue on this journey and we wish you the best of luck in your future academic endeavors!
Discover the information you need to make an informed
decision about attending graduate school — check out KSU's Graduate School Decision and Admissions Guide today!