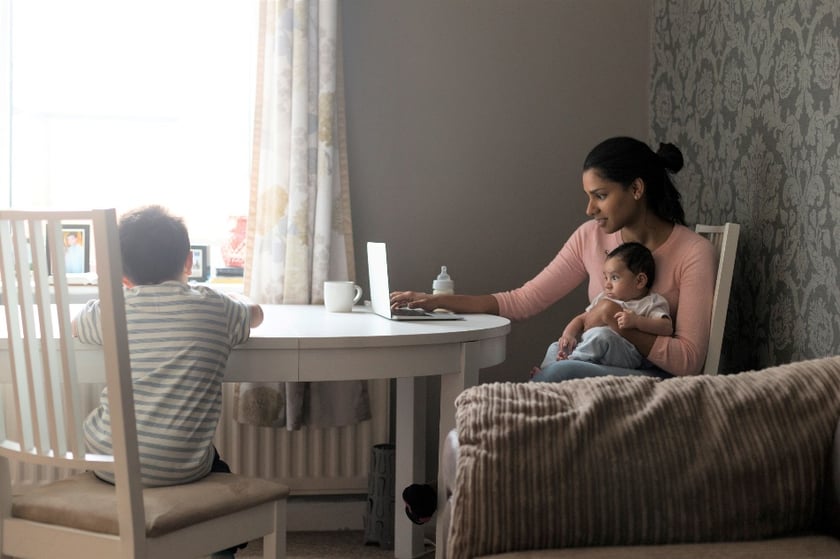 Navigating a Ph.D. program can be challenging enough — but imagine trying to complete your doctoral degree, while your partner is in another country and you're trying to raise a child as well.
It's definitely not a task for the faint of heart.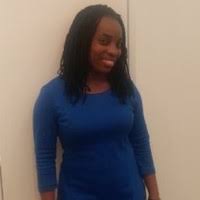 Take it from Sandra Bempah, a mother from Ghana who is currently pursuing her Ph.D. in Geography, all while raising a baby on her own in this country. We asked Sandra about how she juggles everything, finding time to be a loving mom, a bright student, and to care for herself — read on for her advice!
Tell us about yourself and what initially made you interested in going back to school.
I am an international student from Ghana currently pursuing my Ph.D. in geography at Kent State University. My Ph.D. work is in Geographic Information Systems (GIS). I hold a master's in public health and a bachelor's in biochemistry.
After my master's degree, I was convinced that I was done with school and ready to embrace the corporate world and start building my family. I had plans to get married and start living a "normal" life building a home. However, I was offered a rare opportunity during the last semester of my master's degree. A faculty member who was present at my final oral presentation was impressed and offered me the chance to earn my Ph.D. with an assistantship.
Have you encountered any hesitations, obstacles or fears as you pursue your graduate degree?
Yes! I call them uncertainties, but they have included:
How was I going to work out a distance marriage while in graduate school?
How was I going to fit in this new program that I didn't know too much about?
If I had babies, how was that going to work out?
Will I survive in this male-dominated environment? (My lab had only males.)
One of the biggest challenges has been getting up to speed with the new technology in the GIS field. The first and only time I was exposed to it was when I took a GIS and Health class during my master's degree.
I've also struggled with feeling that I have to prove myself, irrespective of being a mum. I am sometimes excluded from things without being invited. People make the assumption that I cannot join because I am busy, but I wish they would ask so I can make that decision for myself rather than having a decision made for me.
What have you found most enjoyable and difficult about your graduate work?
I enjoy being able to apply what I am learning to investigate public health needs in developing countries — it is really fulfilling. The most difficult thing so far has been keeping up to speed with the use of the various components of GIS. There are a lot of tools!
How have you balanced your work/home/family responsibilities while studying?
My partner is not with me in the US at the moment, he is back in Ghana. So, I've been pushed to study while being a single parent. Whew! Not easy. I just make the most of the time I get to do school work. Put my phone and all other distractions aside, and maximize the minutes and seconds. I don't overstretch myself. I rest when I need to and enjoy spending time with my baby.
How do I get work done at home? I would say, know yourself and maximize your strengths. Find that spot at home, where you're comfortable and most productive. If that cup of coffee helps, go for it! Find whatever it takes to keep you going.
Did you take advantage of the community around your school or program by joining clubs or organizations?
I did take advantage of the free library child story time at Kent. They were the only times my baby got to interact with other kids, and we both enjoyed a different environment.
What achievement, project or experience are you most proud of from your years in graduate school?
I passed my Ph.D. qualifying exams two weeks before having my baby.
I've won first place in all the poster competitions I have participated in at conferences.
I'm making steady progress toward completing my doctoral degree.
What are your career dreams or plans? How has your graduate degree helped prepare you for your future?
I want to work with an organization that addresses the public health needs of the socially underprivileged. This graduate degree, together with my masters, has prepared me for this role. I am equipped with the requisite knowledge on how to investigate and address public health needs. Through my many presentations and communications with different people in my program, I am now more confident than ever in myself and in my ability to communicate effectively.
Why do you think it's important to go back to graduate school even if it may be difficult?
Because life always presents us with challenges, and you'll always have to overcome obstacles to become a better version of yourself.
Take it one day at a time and know that you can do it. Get rid of all the negative energy (including people who distract you or do not motivate you). Life is not often comfortable, but you can choose to push through it by making the right choices and overcoming your fears. No matter how difficult it may get, remember that one day it will become easier — nothing is permanent. With perseverance and consistency, you can conquer anything!
Pursue Your Dream with Kent State
Mothers often make the most successful graduate students, because (usually by necessity) they are highly driven, focused and great multitaskers. If you're a mom who has a dream of returning to school for an advanced degree, don't immediately count yourself out as too busy in this season of life.
If you'd like more information about how many moms have made graduate school work and the resources available to you, we invite you to download our guide by clicking below. Unsure which program may be right for you? Get started by browsing our graduate program guide or reaching out to us for more information!
If Sandra's story inspires you to learn more about successfully balancing graduate study and family life, check out our digital resource —

Everything Moms Need to Know About Going to Grad School.