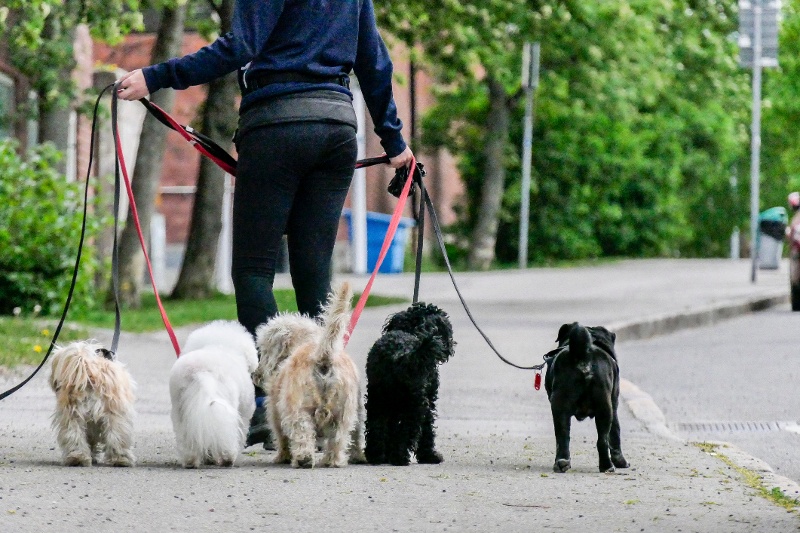 Oftentimes, graduate students feel the need to take out expensive loans in order to finance a graduate degree. If you are planning to invest in a graduate degree and are looking for ways to supplement your income, there are some options you should consider when it comes to flexible, part-time work.
That said, we understand that especially now — in the midst of the impacts of COVID-19 — looking for ways to finance graduate school can seem challenging.
We get it, and we're here to provide just a few options for safe, efficient and non-traditional ways of earning money while obtaining a graduate degree.
Check out these possible side hustles you can do while working on your degree:
1. Tutoring
Are you a math whiz? Or a master of the French language? Or can recite the rules of grammar in your sleep? Since certain subjects do not come natural to many students, you have the opportunity to show off your skills by helping others and getting paid for it.
Pro Tip: Tutoring is also something you can do via Zoom or Skype, which makes it a great option for earning some extra money from the comfort and safety of your home.
Check with your school to see if you can join their tutoring program or go freelance and print up some fliers to advertise your services around campus or with classmates. Once the word gets out that you know what you're doing, students will be more than willing to hand over some cash if you can help them score a passing grade on that killer calculus midterm.
2. Freelance Writing
Freelance writing is another option to do on your own time (meeting deadlines, of course) while in graduate school. Writing is a common need among many businesses, and if they do not have a full-time writer on staff, they will often reach out to freelancers on an as-needed basis. Examples of writing needs are blogs, website content, white papers, social media posts or copy for print materials.
While writing is a popular freelance avenue, there are also opportunities such as social media consulting, graphic design, digital marketing or virtual assistant. Whatever your specialty, there are likely people who will pay you for your expertise.
Pro Tip: Some common freelancing apps to consider are Upwork or Fiverr.
3. Food Delivery via App
By driving for Postmates, Uber Eats, DoorDash or Grubhub, especially in a college town, you will likely have no shortage of work. A great aspect of this job is that you make your own hours. Whether you want to work all day because you finished your homework early or whether you can only fit in a couple hours here and there between classes or in the evenings, you can simply turn on the app when you're available and off when you are not.
Pro Tip: Your safety is the most important thing to consider — even as you brainstorm ways to make some extra cash. If you decide to take advantage of an opportunity like one of these food delivery services, take the necessary precautions to make sure you put your safety above all else!
4. Walking Dogs / Pet Sitting
If you're an animal lover, finding a base clientele of dogs to walk or other pets to care for can provide a consistent income stream. Many dog owners work 9-5 jobs and need someone reliable to come and take their dog for a walk midday.
Pro Tip: Whether you live on or off campus, you can find a local dog walking company to join as a contractor (like Rover) or create your clientele through fliers and word of mouth.
5. House Sitting
Building upon the last suggestion, some people cannot stand the thought of leaving their home vacant while they are out of town or have plants that will surely die without care. They like the idea of having someone living in their home while they are gone to ensure they don't come home to any unattended surprises. House sitting, whether for a week or two months, provides households with the security of knowing newspapers are not piling on their front porch and that their garden is being tended to in their absence.
Pro Tip: House sitting gives you a quiet place to study while earning some cash!
Explore types of financial aid at Kent State; connect with us today!
You do not have to perpetuate the poor graduate student typecast. Consider your school schedule and your projected workload to determine the side hustle that's right for you. Whatever your schedule, these side hustles will hopefully help you to balance your school work while earning some extra cash.
If you are ready to pursue a graduate degree at Kent State University, please request more information or start your online application today!
Finding funding for graduate school doesn't have to be difficult. Explore Kent State's Financial Aid resource to learn more about the types of financial aid available to you!