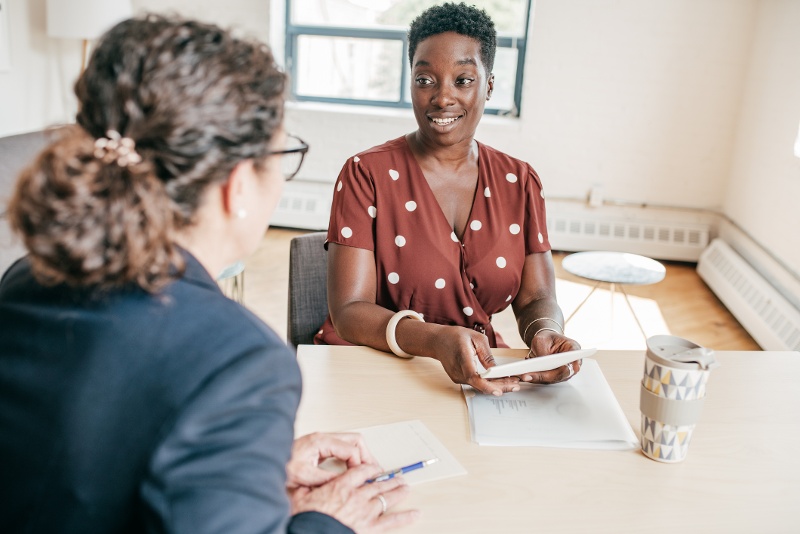 Maybe you're passionate about the field of education — you see the challenges that America's education system is facing, and you want to be a catalyst for impactful change.
That said, maybe you have reservations when it comes to pursuing a career as a traditional, in-classroom teacher. If so, that's okay — there's a solution for you.


Non-teaching jobs with a master's in education for driven professionals:
Not every educator wants to use their education skills in the classroom. Often, educators take their skills to other departments or teams — in turn, making a tangible difference that can help in-class educators to succeed.
Now, here are a variety of non-teaching jobs in education for you to consider.
School psychologists play an incredibly important role in helping create a positive learning environment, where students can properly express themselves.
They help implement classroom procedures related to behavior management and create behavior plans for individual students, as needed. They also serve as the point person in the school for all things behavioral and are invaluable to the teachers and school leaders who are working to ensure that every student is safe, heard and thriving.
Admission counselors typically work in a high school setting, helping prepare students during their final years of high school to understand and excel at the process of testing, applying for and deciding upon the college of their choice.
Admission counselors often arrange visits from college representatives, plan events and connect students with the larger world of college admissions so that they can pursue their ideal college experience.
Standardized test developers are responsible for "developing high quality standardized test questions can help inform students, parents, teachers and administrators of where students are succeeding – and where they need some extra work."
In this position, you'll need to develop the skills to create assessment questions (of varying levels of difficulty) in an area of study that you're very knowledgeable in.
An educational researcher holds a unique role, as this niche position studies the effectiveness and efficiency of classroom and learning processes, explores how to improve teaching techniques and analyzes certain types of data and tracking metrics to ensure that the organization is giving its students the best possible experience.
In a day-to-day setting, they interact closely with students, teachers and administrators.
This role is perfect for someone who is gifted in the art of big-picture things and who enjoys collaborating with a variety of players in the context of a school or educational community.
Senior curriculum specialists are responsible for designing new curricula and ensuring that the curricula in place meets the needs of both students and teachers. They may help train teachers on new elements of the curricula as they are implemented and help oversee the way that learning methods are being carried out in each individual classroom — providing support and tools wherever needed.
This role functions to support, train and evaluate teachers in curriculum use (This degree would work well in conjunction with the senior curriculum specialist, above).
Instructional coordinators order, organize and train staff in new materials as well as coordinate and support teacher development training. They might also research and propose new curricula to the curricula specialists and school leadership.
Looking for non-teaching jobs in education? Connect with Kent State!
There are many crucial roles that make up a functioning school community where students receive the best possible education. Getting a master's degree in education is the launching pad you need to land your dream career in the education field — whether you want to pursue a traditional teaching position or a non-teaching job in education.

If you want to transform your future and America's education system, we invite you to request more information or apply today!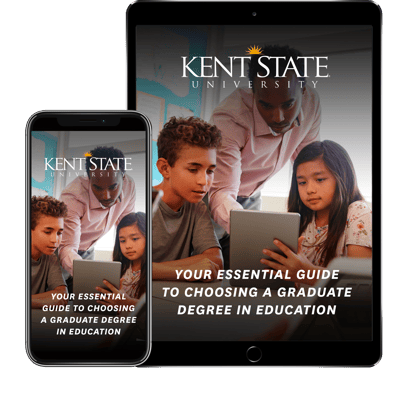 Thinking about getting a master's degree in education? Download Your Essential Guide to Choosing a Graduate Degree in Education.