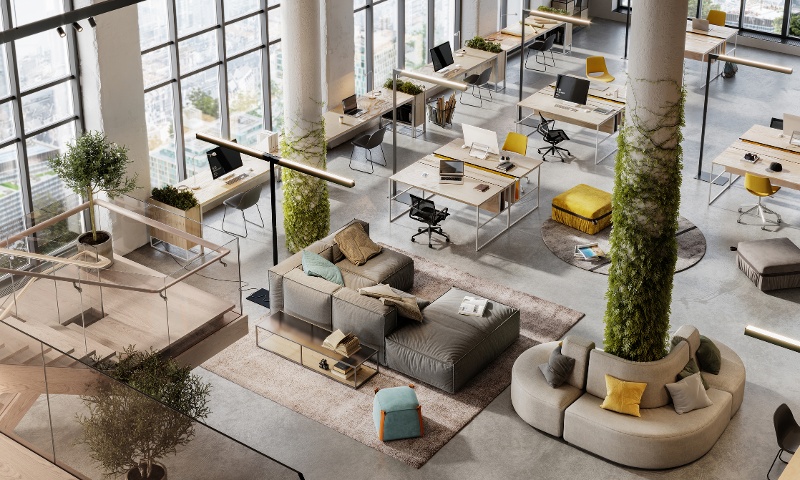 Today's technology has given designers the opportunity to collaborate and create a more unified approach towards innovation and sustainability.
Design is no longer a distinct field, but rather, an interdisciplinary playground where individuals from diverse backgrounds connect their knowledge and intuition for the purpose of ideation, serendipity, sustainability and project development.
If you consider yourself a creative individual, a technical problem-solver and a sustainability-focused professional, then a career focused on green design is a chance for you to share your unique abilities and interests with a diverse group of colleagues fueled by the same essential purpose: building a more sustainable future for us all.
What is green design?
Designers have long considered the environment when planning, conceptualizing and building their designs, but ensuring that design practices have a positive impact on the natural world is a somewhat novel concept that's only been in practice for a few decades.
The goal of green design is to leverage all levels of human infrastructure in connection with nature in urban and regional settings.
To accomplish this, the designer — working at various scales — develops an interdisciplinary skillset with acute knowledge towards ecosystems, sustainable practices and social considerations.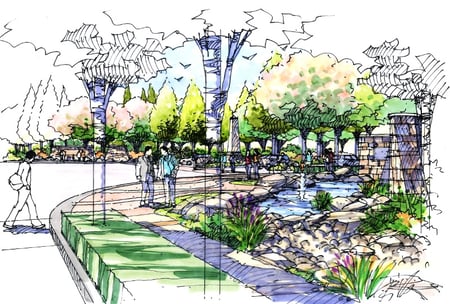 Exploring Innovative Graduate Programs:
Let's dive into a few of the innovative graduate programs options for green design professionals.
1. Master of Urban Design
A master's degree program in urban design generates knowledgeable specialists who engage the complex challenges of demographic change, sustainability and equity in the development of cities.
The curriculum focuses on research and knowledge applied to the design of layered and mutually reinforcing urban systems of infrastructures and public spaces. In projects ranging from urban spaces to large-scale infrastructural and regional initiatives, students learn to design urban form while innovatively addressing cultural and environmental concerns.
2. Master of Science in Architecture and Environmental Design
A master's degree in architecture and environmental design provides expertise in cutting-edge topics by working closely with creative and forward-thinking faculty who are pursuing complex problems facing the built environment.
As a STEM-based master's degree program, students explore applied research and innovative technology creation to become global leaders in the science and technology of the built environment.
3. Master of Science in Construction Management
Not your traditional design-themed graduate program, a master's degree in construction management prepares professionals to meet the increasing leadership demand in integrated projects in architecture-engineering-construction industry.
Construction management professionals collaborate with construction professionals and design practitioners. Amidst today's emphasis on environmental responsibility, construction managers face the challenge of finding sustainable solutions for green building initiatives.
4. Master of Landscape Architecture
A master's degree in landscape architecture prepares graduates for active and creative leadership roles in the landscape architecture profession by teaching interdisciplinary design methodologies and addressing issues surrounding urban landscapes, ecologies and social concerns.
Students explore the role of urban landscapes associated with industrial cities and matters of global significance relating to the role of landscape and design — relative to reclamation of urban vacancies, infrastructural systems, natural resources, climate change, water quality for health and social justice and cultural landscapes.
5. Master of Architecture
A master's degree in architecture prepares graduates to be progressive leaders in the field of architecture by developing technical skills, professional knowledge and design creativity through the exploration of project-based learning.
Architecture requires skills in both technology and art. The program is best suited for individuals interested in pursuing a specialization in the built environment.
6. Healthcare Design
A master's degree in healthcare design suits those who want to pursue a career that involves designing of hospitals, clinics and other environments of care.
Students with a background in architecture or interior design can utilize this program to hone their design and research skills for a variety of healthcare facilities.
Connect with the innovative graduate degree program professionals at Kent State University!
The College of Architecture and Environmental Design (CAED) at Kent State University is dedicated to developing responsible professionals committed to improving the quality of life, enhancing the physical environment and protecting the public welfare through the design of the built environment.
If you have any questions about transforming your future with a graduate degree from Kent State University, we encourage you to request more information or start your online application today!
Interested in getting a graduate degree in design? Download our complete guide that discusses innovative design:

The Ultimate Career Guide for Innovative Design.