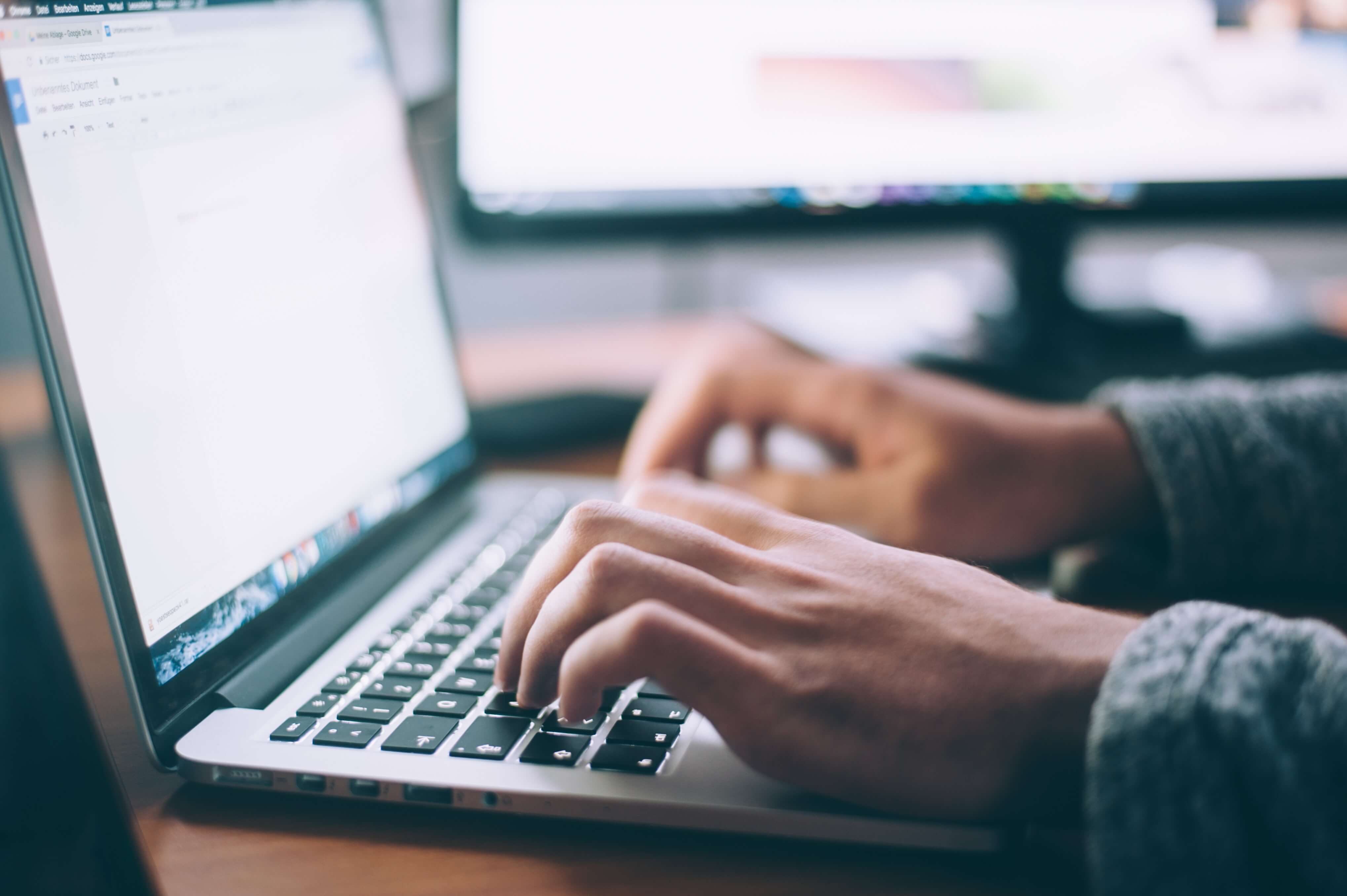 Are you looking to advance your career (or even make a career change), but can't afford to stop working to earn your degree? Do you want to enhance your skill set and qualify for leadership positions in your field, but don't want to put your career on pause to go back to school?
If either of these statements apply to you, know that you are in good company.
So many working adults (and a growing number of recent graduates eager to enter the workforce) are turning to online master's degree programs to help them meet both their professional and educational goals. Kent State University offers several fully online graduate degrees to accommodate individuals at every stage of their journey. Read on to learn more about six of the many fast-growing and in-demand graduate degrees that are offered 100% online at KSU.
Master of Science in Aviation Management
An ideal degree for either working professionals or recent graduates, this advanced degree seeks to meet the growing needs of the air transportation industry. The College of Aeronautics and Engineering at Kent State University offers an exciting and dynamic learning environment dedicated to your success, scholarship and the inclusion of the global aviation community.
The 33-credit degree is offered fully online, can be completed in four semesters and has no GRE requirement for the application. Course work includes a blend of aeronautics requirements, management, technology and traditional inquiry courses. With this degree, you will be well equipped to begin a rewarding and advanced career in the field as an operations manager, program analyst or safety manager.
Learn more about earning your MS in Aviation Management online at KSU!
Master of Music in Music Education
This degree is for those who have a music education background and the desire to improve the student and teacher experience in music classroom settings. The School of Music at Kent State University is widely recognized as one of the best in the country, with faculty who are at the top of their fields and stand ready to help you design a graduate program that will begin meeting your professional goals from day one.
In addition to being offered fully online, this 31-credit degree requires no audition, GRE, GMAT or MAT and can be completed in as little as 23 months. Course work includes foundational principles of music education, research methods and practices, music technology and methods of music education. With this degree, you will be prepared to teach in post-secondary institutions or pursue further doctoral study in music education or a related field.
Learn more about earning your MM in Music Education online at KSU!
Master of Science in Clinical Epidemiology
A cutting-edge degree, the MS in clinical epidemiology is a STEM-designated advanced degree that trains students in the epidemiology and biostatistical methods related to clinical trials and clinical research, led by faculty researchers trained in epidemiology methods and biostatistics. Additionally, students have the opportunity to work with clinical partners who provide expertise through web-based lectures and can serve as research mentors.
This 36-credit online program is perfect for those looking to gain the advanced knowledge, skills and training needed to lead successful careers in the field. Course work includes advanced methods of observational and experimental study design, the study of disease prevention, development, prognosis and treatment and the application of good clinical practices. With this degree, graduates can pursue rewarding careers as research scientists, data scientists, clinical research coordinators/managers, clinical trial managers, research associates and epidemiologists.
Learn more about earning your MS in Clinical Epidemiology online at KSU!
Master of Arts in Journalism and Mass Communication
Are you interested in pursuing an advanced career or academic position in journalism and mass communication while maintaining a flexible schedule? If so, the online MA from KSU could be the perfect degree for you. Kent State's School of Journalism and Mass Communication provides its students with a strong foundation to achieve their future goals in the rapidly changing media industry.
Students will find this 33-credit degree program dynamic, challenging and professionally relevant and will learn from faculty and their peers, many of whom are working media professionals. Course work includes mass communication law and ethics and principles and practices of digital media. Graduates of this degree go on to work in positions such as digital content managers, senior writers and editors and directors of marketing and communications.
Learn more about earning your MA in Journalism and Mass Communication online at KSU!
Master of Education in Educational Psychology
Educational psychology is a field for those interested in applying psychological principles to learning and instruction. If you are a teacher or trainer and are looking to augment your knowledge with an advanced degree grounded in the latest scientific research, consider earning your MEd in Educational Psychology from KSU's School of Lifespan Development and Educational Sciences.
Throughout this 30-credit online degree, students will be exposed to a variety of different disciplines, including cognitive psychology, human development and learning theory. They will also learn how to apply these principles to the design of instruction and identify best practices to maximize student learning. Graduates of this advanced degree frequently pursue careers as researchers, college counselors and program development specialists.
Learn more about earning your MEd in Educational Psychology online at KSU!
Master of Science in Business Analytics
If you are looking to combine your business skills and analytical acumen to further your career in the industry or organization of your choice — a graduate degree in business analytics could be the tool you need. When you choose to earn your master's in business analytics from KSU's widely acclaimed College of Business Administration, you will increase your viability in a competitive market for highly sought-after analytics professionals.
This degree is offered as a 12-month, full-time, 30-credit online program. Course work includes data mining and machine learning, programming and software tools, applied probability and statistics, database and data processing, quantitative algorithms and business acumen. Upon completion of the degree, graduates will be qualified for careers as data analytics specialists, project managers and business analysts.
Learn more about earning your MS in Business Analytics online at KSU!
Get started today!
If you're considering earning your graduate degree, but these programs don't line up with your area of interest, we invite you to reach out and request more information about your desired program of study. With KSU's many online graduate programs and even more hybrid degrees, we have something to accommodate every student. Or, if you're ready to begin an application, start one online today. We wish you the best of luck in your graduate school journey!