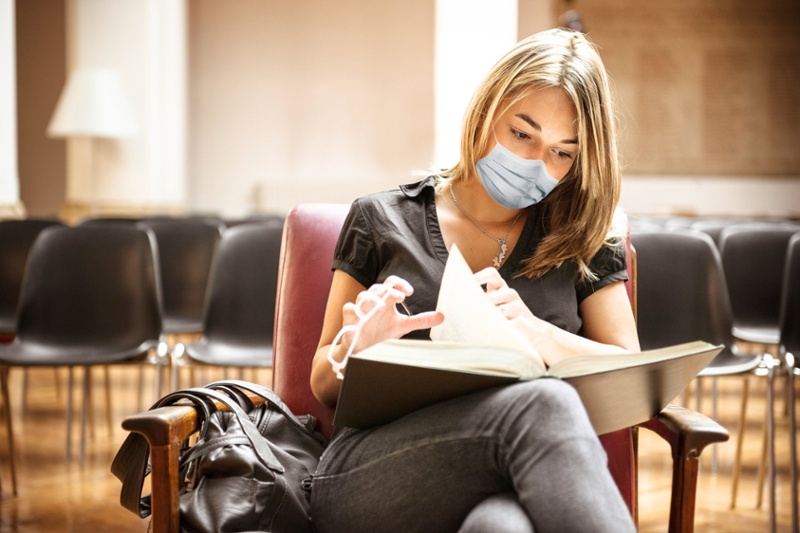 It might seem like a simple question, but it's an important one: what are the differences between grad school and college?
While the differences between undergrad and grad school may seem obvious to some, it's important that you understand them so that you can better adjust once you begin a graduate-level program.
Let's talk about some of the main differences between grad school and college so that you can start crafting your timeline for applying to graduate school.
1. The specialized coursework you'll engage with in grad school will make you a subject expert.
In college, you will take a variety of courses both related and unrelated to your major. In graduate school, this isn't the case. A graduate program's highly-specific coursework will give you the opportunity to dive deep into the subject you're passionate about.
By focusing on coursework that is only relevant to your field of study, then you'll develop the knowledge needed to be an expert in that field.
2. In grad school, you'll have the valuable opportunity to conduct relevant research.
While in undergrad, you probably had to write and develop a few research papers or projects, but in graduate school, you will spend a significant amount of your time conducting research — depending on your subject of choice.
You will also have increased access to a variety of resources and labs that will aid you in your research initiatives.
3. Most graduate programs will require you to craft a thesis statement.
Most graduate students are required to write and present a thesis. A master's thesis "enables you an opportunity to develop (and prove that you have developed) a deeper knowledge and understanding of a particular area of study."
Your thesis statement will present your research findings and ultimately, exist as a physical representation of your work in graduate school.
4. Smaller class sizes in grad school allow for increased visibility in the community.
In undergrad, you probably experienced classes of dozens (or hundreds) of other students. In graduate school, class sizes are much smaller, and you can expect to really get to know your professors and peers.
You can use these connections to your advantage — by expanding your social network and cultivating relationships with professionals who have on-the-ground experience.
5. Grad school allows for valuable professional development opportunities.
In graduate school, learning is not limited to the classroom. In fact, you will be encouraged (and maybe even required) to participate in experiential learning opportunities such as internships, externships or other kinds of field experience.
By doing so, you will increase your practical leadership skills and uncover the power of learning-by-doing in a real-world context.
Have questions about how to choose a grad school?
At Kent State University, we know that before investing your time, money and energy into a graduate degree, it is crucial that you ask yourself some pointed questions — identifying how, why and where you're going to pursue your degree. We can help you make this important decision, and we encourage you to connect with us to learn more!
At Kent State, we offer a variety of degree and non-degree options for those wishing to further their education— making it easy for you to find a graduate degree that best aligns with your career goals:
Master's: 24 masters programs, in 112 majors, with 146 concentrations
Doctoral: 5 doctoral degrees, in 48 majors, with 30 concentrations
Post-Master's: 1 post-master's, in 6 majors, with 37 certificates
Non-Degree: Variety of non-degree options
In closing, as you consider choosing Kent State for graduate school, we invite you to request more information or apply today.

Considering graduate school? Download our new guide:
Why You Should Choose Graduate School at Kent State University!