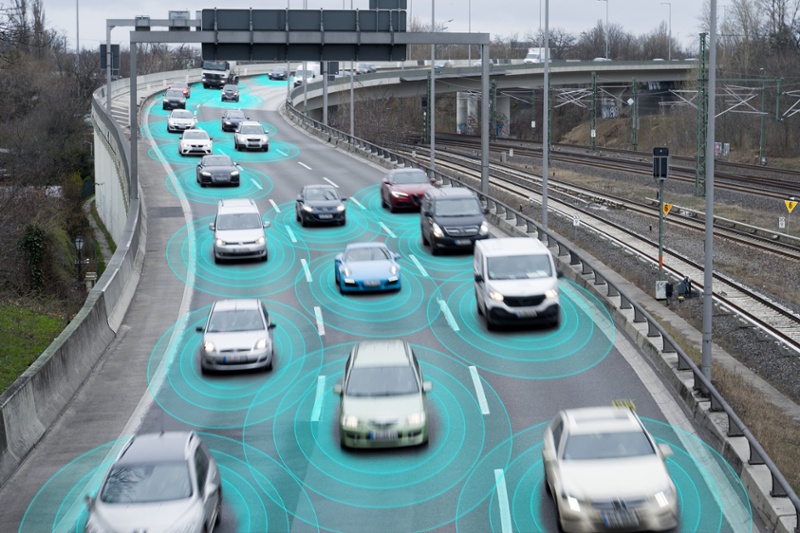 The field of engineering technology is dynamic and competitive. In order to succeed as a thought leader in this results-oriented and multifaceted field, professionals need to be prepared to exercise the sought-after skills employers are looking for.
So, as you consider establishing yourself as an expert in this field, it's important to explore the kinds of engineering careers available for forward-thinking professionals who obtain a master's degree in engineering technology.
What is engineering technology?
Let's first define the field of engineering technology.
According to ITconnections.com, "engineering technology may be described as the 'practical applications arm' of engineering. Once a project engineer has determined that an idea is theoretically feasible within the parameters observed in the physical world, the main task of the technologist is to translate the engineer's idea into practical reality."
So, what are professionals in engineering technology responsible for?
ITconnections goes on to say that "engineering technicians are charged with making sure that all machines being used for a particular project are fully functional and working in accordance with the technologist's real-world adjustments to the engineer's conceptual designs ... the engineer creates designs, the technologist works out how to make those designs solid in the real world, and the technician keeps the required technology working throughout the process."
In short, experts working in the field of engineering technology must apply engineering concepts to the real world by understanding and mastering a "foundation of knowledge in math, science, engineering and design principles."
Now, allow us to explore just a few of the many careers for professionals working in engineering technology today.
1. Aerospace Engineers
Aerospace Engineers — "Aerospace engineers are employed in industries whose workers design or build aircraft, missiles, systems for national defense or spacecraft. Aerospace engineers are employed primarily in manufacturing, analysis and design, research and development and within the federal government."

Median Annual Salary | $116,500 (www.bls.gov)
2. Air Traffic Controller
Air Traffic Controller — "An air traffic controller directs and monitors aircraft, maintains safety and informs pilots about weather conditions and flight paths. Some controllers direct aircraft through airspace, while other controllers manage arrivals and departures. The Federal Aviation Administration (FAA) employs most air traffic controllers and usually requires them to complete training at the FAA academy."

Median Annual Salary | $122,990 (www.bls.gov)
3. Computer Hardware Engineer
Computer Hardware Engineer — "Computer hardware engineers research, design, develop and test computer systems and components. Computer hardware engineers usually work in research laboratories that build and test various types of computer models. Most work in computer systems design services or manufacturing."

Median Annual Salary | $114,600 (www.bls.gov)
4. Controls Engineer
Controls Engineer — "Controls engineers develop, test and implement automation, control and processing systems, such as those used for electrical or water control. They may review blueprints, meet with contractors and resolve issues to ensure that a client's project is correct."

Median Annual Salary | $101,250 (www.bls.gov)
5. Mechatronics Engineer
Mechatronics Engineer — "Mechatronics engineers determine how to improve production in manufacturing by developing new machinery or tools. Mechatronics engineers study aspects of fluid mechanics, control theory and computer programming."

Median Annual Salary | $87,370 (study.com)
Kent State's Master's Degree in Engineering Technology
Kent State University's College of Aeronautics and Engineering (CAE) strives to be a global leader embracing a unique synergy of aeronautics, engineering and technologies that inspires our diverse talent to innovate, impact and improve life, making the universe more accessible and the opportunities for our students immeasurable.
The Master of Engineering Technology offers a curriculum that provides students with advanced technical and management knowledge and skills that meet the needs of the technical workforce in industry and business. The program provides students flexibility in course selection to meet the diverse demands of careers in rapidly changing fields in business, engineering and technology.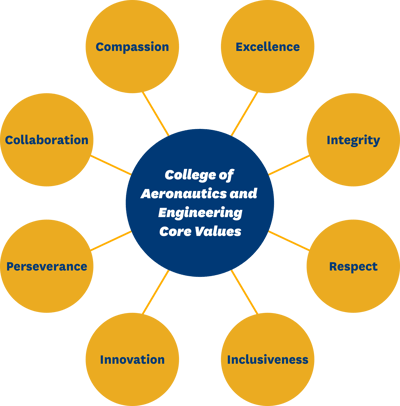 Students have a unique opportunity to focus their coursework in specialized areas of interest such as:
Computer engineering technology
Engineering management technology
Mechanical engineering technology
Quality engineering technology
Graduates of the master's degree in engineering technology will be able to:
Apply engineering and technology management principles and practices.
Demonstrate knowledge of planning, organizing, decision-making and management of technology and complex systems.
Demonstrate the ability to apply problem solving and creative thinking skills in technical and interdisciplinary settings.
Demonstrate knowledge of the principles, practices and application of personal and professional ethics and conduct that arise in business, engineering and applied technology environments.
Understand and apply research methods, research development, research analysis and research implementation in engineering and technology-related areas.
Demonstrate knowledge and research design, statistical analysis and the development and implementation of applied engineering and technology in various engineering, science and technology venues.
Are you ready to learn with other exceptional scholars at Kent State University?


It's exciting that you're thinking about getting a master's degree in engineering technology at Kent State University. We hope that looking through these jobs in the field has been an encouragement and an inspiration as you considering transforming your future with a graduate degree.
If you have any specific questions about any of our programs or about our application process, we invite you to request more information or start your application.
We wish you all the best in your future academic ventures!
Thinking about getting a master's degree in engineering technology? Explore Kent State's Aeronautics and Engineering Guide!