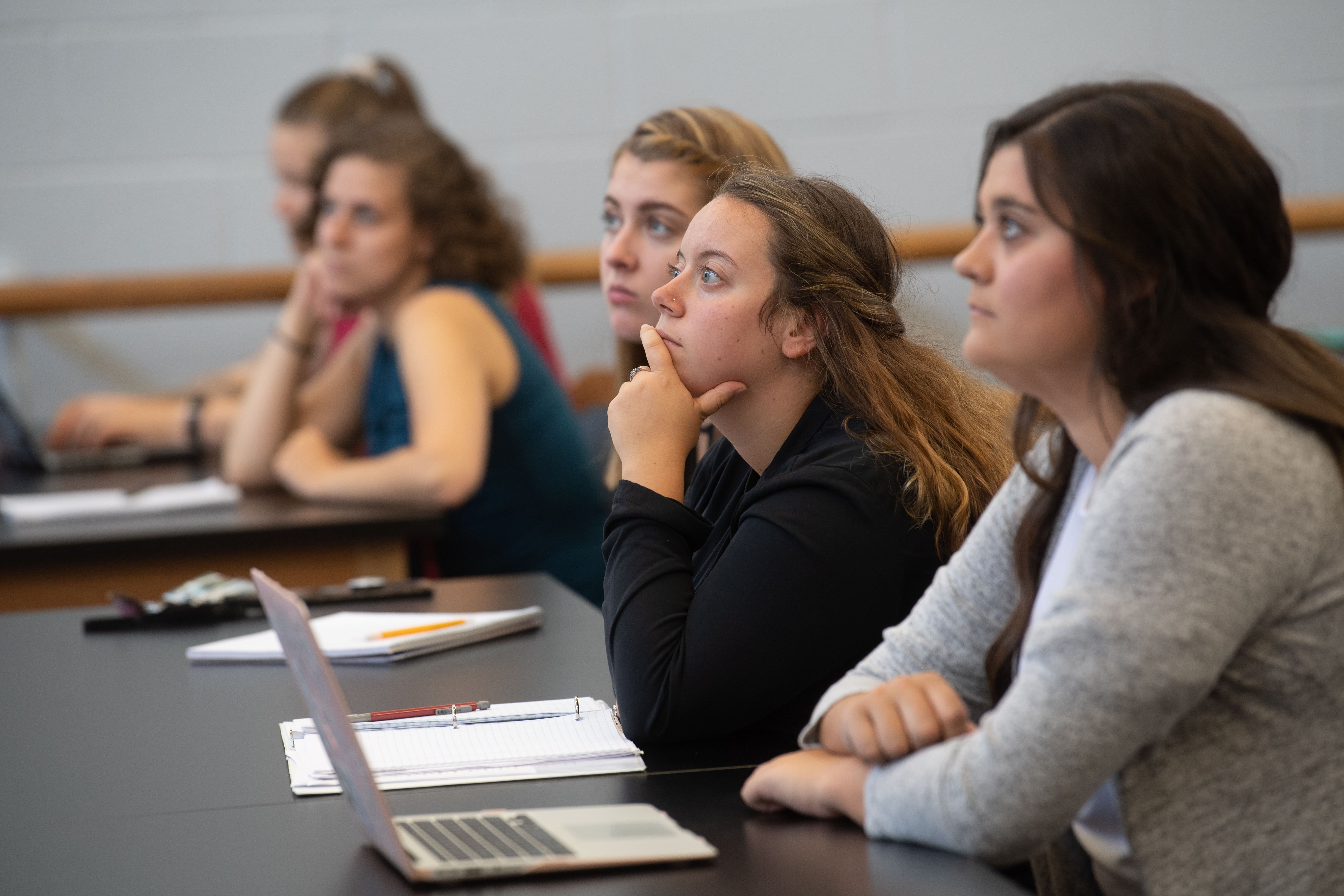 If you've ever considered earning your master's degree but find yourself hesitating because you have questions or concerns — you're not alone. However, you should also consider the many benefits to earning an advanced degree in education.
If you are already working in the field of education, you know how full life can be. Teaching is a beautiful and all-absorbing profession, and it can be difficult to
find the mental energy to step back and ask yourself about your long-term goals and desires. However, you owe it to yourself to consider where you see your career heading and whether graduate school should be a part of the equation.
Earning a master's degree requires an investment of time and money, but with a substantial return on investment. A graduate degree in the field of education can open numerous doors in your professional life. Here are four reasons why you should consider pursuing your master's in education in the near future.
1. A Graduate Degree Means an Increase in Income
The promise of a pay increase is why many people return to school. Generally, pay scales for teachers are determined by their level of education and number of years of experience. When you head to graduate school for your master's degree in education, you are automatically increasing both your earning potential and your value as a teacher for the school and students you serve. If you know that education is your calling, it makes sense to maximize your talent and your earning potential as soon as possible.
The difference in salary between those with only a bachelor's degree versus those who hold both a bachelor's and a master's can be substantial. Although the differential starts out at around $2,000 per year, if a teacher holds a master's degree, he or she can earn an additional $10,000 or more per year at the top of the salary scale.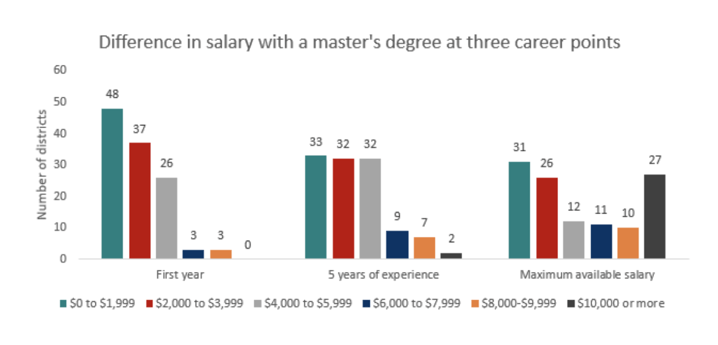 It's also important to realize that your graduate degree makes you an attractive candidate to employers. Whether you want to ensure that you stand out in a competitive market or want to improve your standing and leadership potential in your current teaching position, a specialized master's degree in education can help make this happen.
2. The Cost of Graduate Programs Are Rising
When it comes to purchasing big-ticket items like cars and houses, most people understand that timing and research are crucial to making savvy decisions. The same principles apply to graduate education. It's important to work perceptively with the market as you consider when to go back for your master's degree. When you think about getting your master's degree in education, is this a short-term goal or a faraway dream for the future?
The graph below demonstrates how tuition costs rose across three categories — private, public out-of-state and public in-state — over the past 10 years.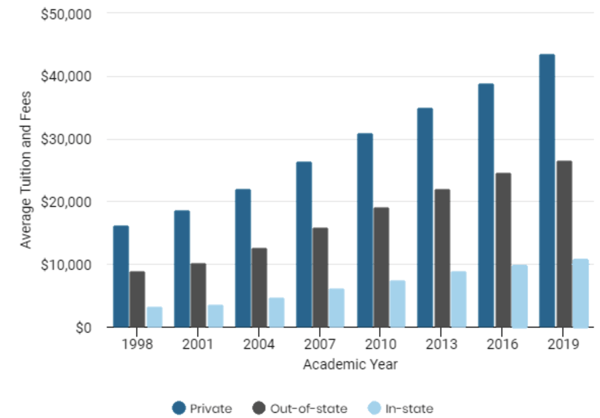 As this graph illustrates, the costs associated with graduate degrees are rising. By waiting to go to graduate school, you will not only be paying more for the same degree, you could also be missing out on years of increased income.
3. The Current Education Job Market Outlook
Obviously, one major factor that many people consider when contemplating a master's degree is whether or not the job prospects afterwards can pay for and justify the degree. Since you are focused on the education field and feel passionate about moving your career forward in this specific area, reassure yourself that excellent teachers will always be in high demand. This is especially true if you have the specialized skills in areas like curriculum and instruction, special education, or early childhood education that a master's degree can give you.
For many careers in education, the projected rate of job growth is either average or faster than average. In fact, according to the Bureau of Labor Statistics, the job outlook over the next 10 years for pre-kindergarten teachers is faster than average at 7%. Exploring these statistics may make you feel more confident that a master's degree in education will be well worth the time and money.
4. A Higher Probability of Promotion
Establishing yourself with the proper credentials is crucial for growth and advancement — particularly in the education field. When you have an advanced degree, you are more likely to be able to take advantage of leadership opportunities that arise.
Your time in graduate school gives you the chance to hone your practical teaching skills and to think more broadly about the role of education, the responsibilities of the school community, the curricula choices that work best for students and other big-picture questions. Your time contemplating these types of questions will not only animate your work in the short term but will also prepare you for management roles at the school and district level in the long run.
Seize the Moment and Apply to a Master's Program Today
All these factors together paint a compelling picture. If you're interested in growing in the field of education, then obtaining your master's degree is a strategic and rewarding move — especially if you get it sooner rather than later.
Whether your primary goal as you consider graduate school is to make more money, acquire new skills or become a better leader, your time will be time well-spent. Your students and your paycheck will thank you for making this investment in graduate education now!
We invite you to request more information today!
Ready to learn more about graduate degrees in education at Kent State University? Explore our guide — Your Essential Guide to Choosing a Graduate Degree in Education.