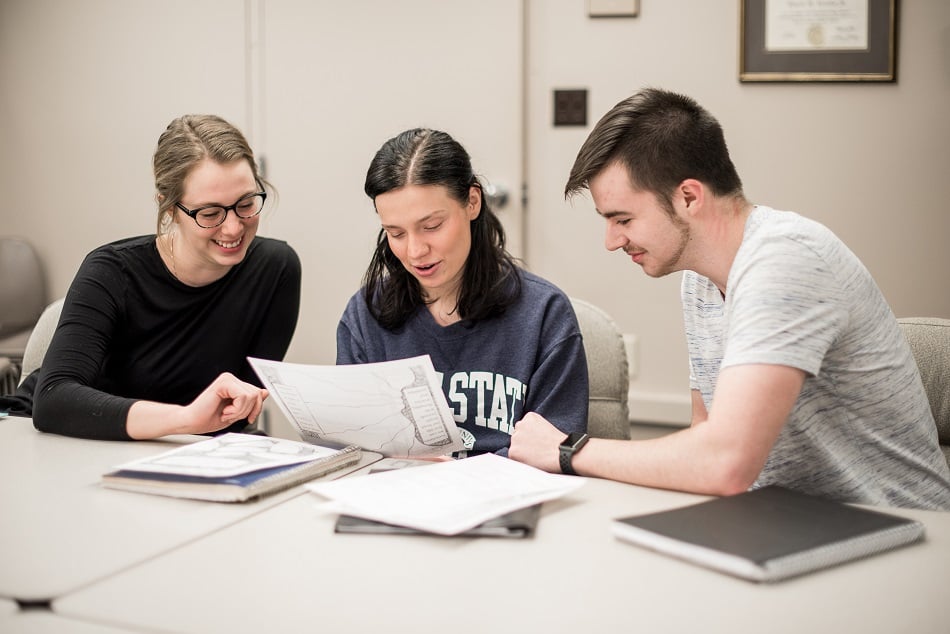 America's education system is vulnerable.
Between budget cuts, decreasing standardized test performance in school districts, English language learners, and a national shortage of teachers, it's apparent that our nation needs equipped and dedicated teachers, and our nation needs them now.
Here are five graduate education degrees that will allow you to advance your career and that will help you to lead a purpose- and change-driven career in the education system.
1. School Psychology
The M.Ed. in school psychology explores the core principles of school psychological practice. This M.Ed. is not considered a terminal degree and is not sufficient for earning Ohio state license in school psychology. Additional training beyond the M.Ed. (e.g., an Ed.S. or Ph.D.) is required in order to work as a licensed school psychologist at state and national levels.
Graduates of this program will be able to demonstrate knowledge and skills associated with the National Association of School Psychologists' Domains of School Psychology Training and Practice.
2. Curriculum and Instruction
"The most valuable aspect of the C&I M.Ed. Program is the focus on developing teachers as curricular teacher leaders. Throughout the program, students focus on deepening their practice within their content areas and on their ability to become leaders within their schools and communities."
—Dr. Todd Hawley, Kent State University, Curriculum and Instruction
A M.Ed. in curriculum and instruction is for those who wish to pursue intensive advanced study in personally relevant curriculum and teaching areas. Similarly, this program is for those who wish to become university educators or to hold leadership positions in areas of curriculum, supervision, and teacher education.
3. School Counseling
The M.Ed. in school counseling prepares students for employment as professional school counselors in K-12 schools. This program is designed to fulfill the educational requirements for licensure as a licensed school counselor in the state of Ohio. This graduate degree is accredited by the Council for the Accreditation of Counseling and Related Educational Programs (CACREP).
The program may be pursued on a part-time or full-time basis, and courses are offered on campus. This degree is typically completed over two to four years of study and requires a minimum of 48 graduate credit hours. Candidates who seek to obtain an Ohio license are required to pass specific assessments in order to apply for licensure.
4. Educational Psychology
The M.Ed. in educational psychology is built upon a foundation that is drawn from both the college's mission statement and the Teachers Education Program conceptual framework. Graduates emerge as professional educators grounded in an in-depth knowledge of the field, learner-centered pedagogy, reflective practices, professional teaching methods and collaborative strategies.
This degree is typically completed over three semesters of full-time, on-campus study and requires a minimum of 33 graduate credit hours.
5. Special Education
"There is and has been for quite some time a critical need for special educators, so the job market is great. Most graduates of our program are special education teachers but others have taken on leadership roles in programs serving individuals with disabilities and their families across the region, state, and country (and some out of the country)."
—Dr. Sloane Burgess, Kent State University, Special Education
A M.Ed. in special education is designed to provide students with advanced understanding of contemporary research and practice issues in special education. Applicants to the master's program are typically interested in pursuing enhanced professional competence, career advancement, leadership roles, advocacy and systems change, or preparation for doctoral-level study.
You can jumpstart your journey toward getting a master's degree in Education at Kent State today!
At Kent State University, we transform lives and communities through the power of discovery, learning, and creative expression in an inclusive environment.
The College of Education, Health and Human Services (EHHS) at Kent State University currently offers 25 master's programs and 14 doctoral programs across four different schools within the college. The breadth and comprehensiveness of these offerings, coupled with faculty expertise and experience in research and teaching, make Kent State an ideal place to pursue graduate study in teaching and education-related disciplines. Additionally, our students participate in high quality, supervised practicum experiences designed to give them the practical knowledge needed to stand out as an expert in their chosen field.
If you have any questions about the degrees we have mentioned or how they will prepare you for a rewarding career, please feel free to reach out to us or request more information today. If you are ready and eager to get started on your graduate school journey, you can begin your online application here. We look forward to working with you as you achieve your educational goals!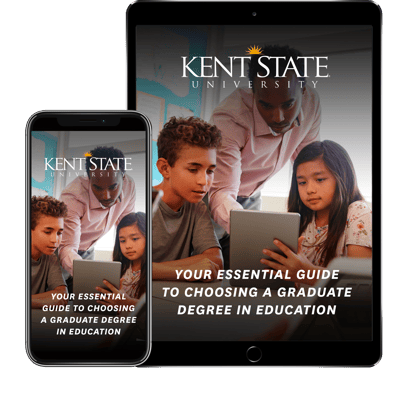 Interested in getting a master's degree in education at Kent State University? Download our informative guide to learn more about your options for earning an M.Ed.!