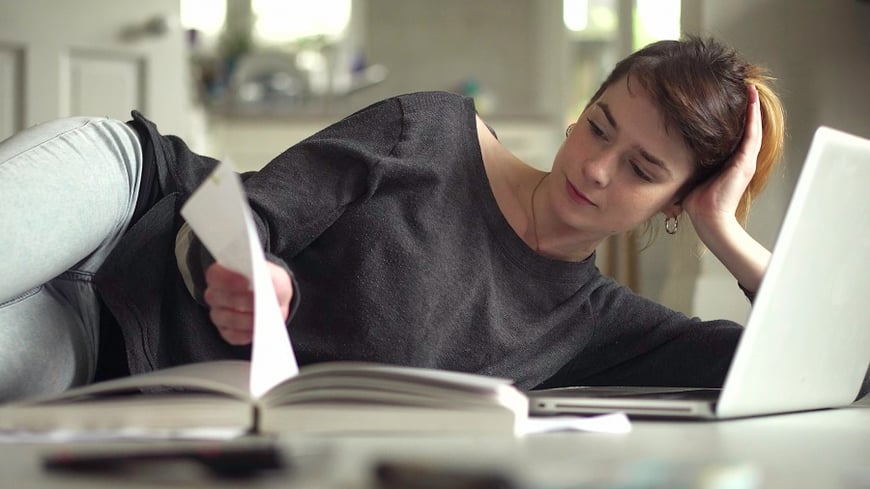 Whether you are a recent college graduate or have been out of school and working in a professional industry for a number of years, the thought of grad school has likely crossed your mind at least once.
There are plenty of reasons to pursue a master's degree, including the desire to change careers or develop the skills needed boost your career.
While traditional in-classroom programs make up the majority of graduate school offerings, online education has been growing in popularity in the past few years: Kent State University is one of the many schools taking advantage of this trend and offering several programs for students who want to succeed in online and distance learning.
If you're wondering if going to graduate school online would work for you, consider these pros and cons of online degree programs.
PROS of Online Degree Programs:


Flexibility — Let's start with one of the more obvious advantages. An online degree means you do not have the responsibility of going to a building or classroom on a weekly basis, which cuts down on time needed to commute. You have the ability to create a schedule that works best for you, and your day-to-day life without completely uprooting your current living situation.
Innovative approach to education — The world is well into the 21st century, and digital communication plays a part in almost everyone's daily interactions. Email, texting, video chat and social media are some of the most common ways people communicate today, and universities are able to utilize these channels in online programs.
Kent State's online programs utilize text tools, "narrated PowerPoint presentations, video and audio, live chats, discussion groups" and more in order to enhance the online experience and make communication more straightforward.
Maintaining a job — For working professionals, the scheduling format for online programs allows more flexibility, and you can choose courses that fit around your daily routine. One student referred to Kent State's M.A. in Mass Communication and Journalism as "a perfect balance for professionals who work full-time and are seeking an advanced degree."
A diverse classroom — Online degrees allow for potential students across the country, and even the world, to apply for a master's program. This means you can be studying with and learning from students from many different areas and backgrounds which can enhance your experience and knowledge of the world.
Confidence behind a screen — The standard classroom participation format can be intimidating if you're shy and don't like standing out in front of a group of people. Online classes take that difficulty out of the equation and provide an environment for you to comfortably contribute to group discussions or projects through written interaction.
CONS of Online Degree Programs:
Distractions — If you're the kind of person who focuses best in a relaxing, comfortable environment, great! If not, you might find an online degree more difficult to focus on because you'll be working from places like a cafe or your living room. With an online program, there is a greater responsibility for you to be proactive and make an effort to concentrate on your work.
Availability — Unfortunately, the program you want to pursue may not necessarily be available online. Many courses are still only offered in a traditional classroom setting. This just means you may need to work harder to find a program that works well for you.
For example, Kent State offers about 66 online graduate programs compared to over 400 programs available across it's several campuses. The difference is significant, but that doesn't mean you can't still find an online opportunity that is in line with your career path.
Limited access to university resources — If you don't have a problem researching solely online or at the public library, there is little concern about taking classes and studying remotely. On the other hand, some of the best resources for research are only available at your university's library, which can limit the amount of information at your fingertips.
Networking challenges — Many strong relationships and professional connections are made in-person. These connections will help when you are searching for a job, internship or need references. Forming bonds with people online is possible, but it may require more effort that getting to know your classmates in a traditional classroom setting.
Online graduate programs have transformed the educational possibilities available to many working professionals. Is going to graduate school online right for you?
Going to graduate school online at Kent State University:
There are certainly pros and cons to online degree programs, but at Kent State University, we want to make getting a master's degree as easy as possible. With a tight-knit community, expert faculty and a dedication to transforming the world around us, we hope that you'll consider boosting your career at Kent State.
If you are ready to pursue one of the many graduate degree at Kent State University, please request more information or start your online application today. We cannot wait to help you develop your skills so you can excel in the field you are passionate about!

Are you ready to kickstart your academic journey?
Explore our digital resource: Everything You Need to Know About Crafting a Remarkable Graduate School Application!